🕶e8: Airbnb is Savage!
👋 Good Morning and Happy Sunday! Welcome to the e8 newsletter, a hand-picked collection of business and start-up news, resources for entrepreneurs, job/internship postings, and noteworthy trends that are happening this week! I hope you find this weekly newsletter informative and engaging!
---
Business/Start-Up News
📈 Airbnb is Savage! Airbnb has arguably had one of the most astounding comebacks of 2020. At the beginning of the pandemic, the company looked like it was heading for a crash and burn as they were forced to lay off around 25% of their workforce (nearly 2k people), slashing marketing budgets, and taking on a whopping $2 billion in debt. As one could expect, the company's valuation shrunk from $31 billion to $18 billion after enacting the changes. But it wasn't quite over for them! Airbnb was determined to make a comeback. As the number of global vacation rental bookings started to make a recovery, Airbnb's market shot up 127% from the original hit in April. Yet, while progress has been made, the company's revenue in the second quarter dropped $335 million, down 67% from the same period year-on-year. Let's take a closer look at this filing and what this could mean for the travel giant!
Big Facts
Traditional IPO Method:

The past week's announcement indicated that Airbnb planned to use the traditional IPO method, a process in which companies issue out new shares that are sold to institutional and big investors to help raise capital. In return, the investors are compensated with shares that can later be exchanged on the stock market, ultimately creating a public market

Direct Listing IPO:

Previously, before COVID was a thang, the company was expected to use an alternative method called "direct listing" IPO. For companies who might not have the direct resources such as capital, or may not want to dilute existing shareholders, the existing investors, promoters, and even employees holding shares of the company can directly sell their shares to the public
Airbnb further experienced a steep decline from the $842 million in sales in the first quarter, according to financial information viewed by Bloomberg

Stock options held by some of its earliest employees are set to expire this fall if they aren't exercised
Ev's Take
Paper Work Signed, Sealed, Delivered? Not necessarily, just because the company had announced and filed its paperwork for an upcoming IPO, doesn't mean they will go public. For instance, take a look at Postmates who filed their IPO last year but never made the cusp, rather reaching a deal with Uber. Similarly, with DoorDash, their IPO filed in February has yet made any progress. Will this be any different for Airbnb?
Coronavirus caused uncertainties for companies, especially ones who had plans to go public before the pandemic began. But with the help of an exuberant stock market (S&P 500 hit a new high last week), Airbnb is betting on the recovery of the economy, especially business travelers, to keep its revenue flowing. Even so, although the comeback has begun, there is still a long road ahead. 
Personally, I think investors need to be patient and set realistic expectations for what the near-term future of the company might look like. It takes time to build consumer trust and confidence, and even more resources to maintain that in the long-term. People are only just getting used to traveling again, never mind renting a room in a stranger's home.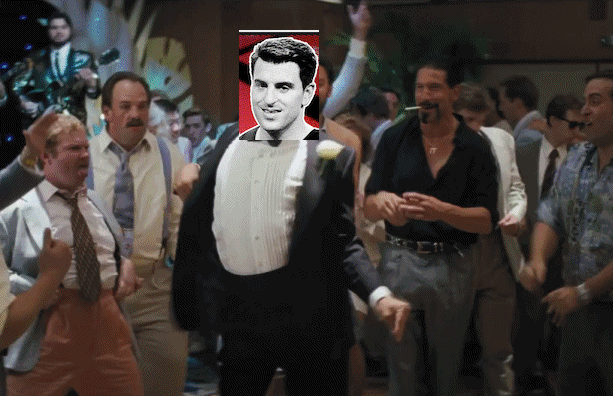 🚘 Uber Nowhere, pre-rolls in my VIP (skrr skrr) Well well well, it ain't nothing new - Uber and Lyft getting themselves into some heat. Uber and Lyft both threatened to suspend operations this past week. Let's dig into what's going on, and figure out if you're gonna be getting swooped by Nancy in her Prius from the bar this weekend.
Some background: Uber and Lyft have long onboarded drivers by hiring them as independent contractors instead of employees, claiming that this categorization offers greater freedom and control over where and when they drive. However, this model could be argued unfavorable for the drivers, as they are responsible for their own vehicle maintenance, health insurance, and other expenses that employers traditionally cover. 
This misclassification of the drivers as independent contractors as opposed to employees has resulted in a California state lawsuit filed by the labor commissioner for violation of the new AB-5 gig law. A state judge issued a ruling forcing the companies to comply with the employee reclassification terms, prompting Lyft and Uber to consider suspending operations altogether in California. Having appealed, however, the court has granted them emergency stay. Oral arguments are scheduled for October 13, but the fight could drag on for months. Behold, the beauty of corporate 'MERICA! 
*Check out last weeks statewide "Day of Action", outside of Uber's SF HQ
Why Are They Forced To Reclassify? 
State officials said the companies must comply with a new law, known as Assembly Bill 5, providing employees with sick leave, overtime, and other benefits. As made clear with COVID, these are the essentials that should be provided to all employees, but, as with most things, there comes a trade-off

Uber and Lyft argued that the rule did not apply to each, as the core of their business was their technology, and not drivers

Both Uber and Lyft have spent millions of dollars on drafting a November measure in favor of exempting them from the law called "Proposition 22"
Could There Be Repercussions? 
Yes, definitely. Reclassification of their drivers would have a catastrophic impact on their businesses, forcing them to raise fares and potentially lay off drivers who currently work for them
What Else Happens If They Have To Reclassify Their Drivers?
If Uber and Lyft are forced to reclassify drivers, they are considering plans to establish franchise-like operations in California, meaning the two could survive as tech companies, while spinning off their ride sharing businesses which they claim is not the core of their operations 
*If you're someone who craves those munchies, Uber announced that UberEats would not shut down even if the company had to pause their ride-sharing business in California
Ev's Take
One of the biggest issues that comes to my mind is equality and how reclassification could shatter their current business model. If drivers are classified as employees, who qualifies and who doesn't? A driver who is working 40 hours a week should theoretically receive better benefits than the driver working 4 hours a week amiright?
Rather than hire drivers, Uber and Lyft threatened to shut down, something we have seen the companies propose in the past, to pressure local governments to create new laws in favor of the companies. What could this mean for the company's reputation? For companies who pride themselves on providing economic prosperity for communities and individuals who need supplemental income, eliminating their services could create serious detrimental effects for their workers, and most importantly, trust.
I understand both sides, yet I think this is not the right time nor is it the proper way to approach the issue. Rather than creating battles when over three million California residents are unemployed, they should be focusing on creating alignments and compromises. For instance, seeing as Uber and Lyft don't cover health or car insurance, they could propose taking 25% less than what they already take per fare to compensate for drivers' personal costs.  
All in all, I think the two companies will continue to operate their drivers as independent contractors, but compromises will need to be made at the end of the day (and they'll likely favor the giants). That's just how it goes.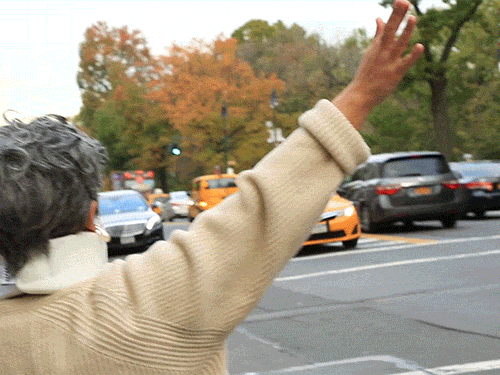 ---
👀 Interesting Follows 
☄️ Oh, Great: NASA Says An Asteroid Is Headed Our Way Right Before Election Day
📱 Apple Contends Epic's Ban Was A 'Self-Inflicted' Prelude To Gaming The App Store
🍺 The Best Beer Label Designs of 2020 (So Far)
😷 Face Masks Give Facial Recognition Software An Identity Crisis
💰 Apple Still Has 'A Lot Of Gasoline' Left In The Tank After Passing $2 Trillion
---
💼 Jobs/Internships
New York
Los Angeles
Sales Financial Analyst (Reddit) / Full-time

Public Finance Summer Analyst (Citi) / 2021

Investment Banking Summer Analyst (Credit Suisse) / 2021
San Francisco
Software Engineering Intern (Salesforce) / 2021

Software Engineering Intern (Figma) / 2021
Chicago
---
🎷 Fresh Finds
---
💯Thank You For Reading, See You Next Week!
---
What's up, my name is Evan Hiltunen! I am a recent finance grad from Indiana University and financial analyst @ Goldman Sachs. I have a strong passion for start-ups, finance, and technology, and I hope you find this newsletter informative!

I'd love your feedback - feel free to email me at thee8newsletter@gmail.com