🕶e8: Are We Living In A Black Mirror Episode?
👋 Good Morning and Happy Sunday! Welcome to the e8 newsletter, a hand-picked collection of business and start-up news, resources for entrepreneurs, job/internship postings, and noteworthy trends that are happening this week! I hope you find this weekly newsletter informative and engaging!
---
Business/Start-Up News
🧠 Are We Living In A Black Mirror Episode?
Elon is back again, and no I'm not discussing his $2000 stock price, but rather his other venture, Neuralink! (Yeah, no clue how he has the time for all dat either.) You probably heard on Friday that Elon unveiled his brain machine interface technology, Link, which sinks electrodes into the brain, that then communicate with computers outside your skull via a chip. Sounds wild, right? Well it is, and the device has come a long way since its initial preview in 2019. Musk noted that the device now maintained a smaller profile that could be completely submerged under hair once installed in the skull. But that's not it! The company had received a Breakthrough Device designation from the U.S. Food and Drug Administration in July, and is "preparing for first human implantation soon, pending required approvals and further safety testing." Let's check out what went down on Friday's event, and whether this ambitious goal could be something that revolutionizes early detection of neurological problems. 
First tests were done on a pig! 🐖
Oink Oink:
 There were three pigs in the study: Joyce, who was untreated;  Gertrude, who had  "Link" installed, experienced some stage fright; and finally, Dorothy, who previously had "Link" installed, but subsequently removed to show that the pig was normal looking, and most importantly, healthy
"For the initial device, it's read/write in every channel with about 1024 channels, all-day battery life that recharges overnight and has quite a long range, so you can have the range being to your phone," Musk said. "I should say that's kind of an important thing, because this would connect to your phone, and so the application would be on your phone, and the Link communicating, by transmitting Bluetooth low energy to the device in your head." 
Ev's Take
Crazy stuff, huh? Skeptics might assert that users may feel wary not only attaching a device to such a fragile area of the body, but also undergoing a massive procedure, brain surgery, just to accomplish the goal; however, these technologies have been in development by neuroscientists and bioengineers for decades. Many of these scientists heavily criticized Elon for essentially copy and pasting their work into a "nice little form that sends data wirelessly". 
I do agree with these scientists - Elon isn't revolutionizing the industry or coming up with any breakthrough technology. But, his interest in the space and the reach he covers with consumers will only allow for greater awareness and funding to flow in, thereby helping to push such innovation.
I really believe in technology like this, and although I don't understand the minutiae of how all this works, I'm all for trying something new! This could identify and potentially bring greater awareness to certain neurological problems, such as memory loss, depression, blindness, seizures, that heavily affect our daily lives, and are simply the result of electrical signals in the brain firing improperly. Neuralink's mission will be to pick up signals and essentially bring notice to you through your device. Think of it as a Fitbit in your skull.
While solving any one neurological solution is no simple task, I do believe Nueralink is headed in the right direction. Furthermore, with Elon, a believer in accessibility we'll have a crucial tool bridging the gap between scientists and consumers.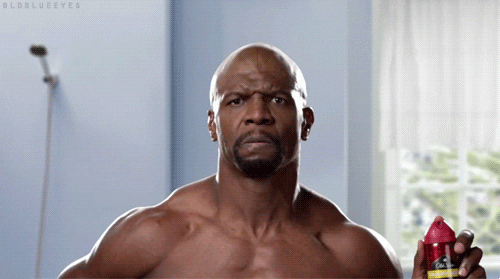 🏋️ I Can Hear Your Halo (Amazon's New Theme Song) 
I think Mr. Bezos read my previous newsletter where I essentially sh*t on the apple watch because I don't appreciate a wearable fitness tracker that only distracts me (yeah yeah, I know I'm extra, but it is what it is). Amazon made headlines this week with their release of the "Halo", a new fitness band and subscription service that will NOT have a screen. However, maybe a screen is better than a microphone that listens and analyzes all of my conversations…
The Facts:
The Halo Band will cost $99.99 and the service (which is required for Halo's more advanced features) costs $3.99 per month

Initially launching as an "invite only" program with an introductory price of $64.99 with six months free subscription (and unfortunately, the device is separated from Amazon Prime)

Alongside cardio, sleep, body fat, and voice tone tracking, a Halo subscription will offer a suite of "labs" developed by partners. They're short challenges designed to improve your health habits — like meditation, improving your sleep habits, or starting up basic exercise routines

The Halo Band consists of a sensor module and a band that clicks into it on top. In order to see progress or data, you will need a personal device such as a smartphone

The band lacks increasingly standard options like GPS, Wi-Fi, or a cellular radio, a sign that it's meant to be a more laid-back kind of tracker. It does, however, have an accelerometer, a temperature sensor, a heart rate monitor, two microphones, an LED indicator light, and a button to turn the microphones on or off

The battery should last a full week and the sensor is water resistant up to 5ATM. Amazon calls it "swimproof"
Ev's Take
Not surprised Amazon is trying to take a stake in the wearable fitness market. According to Statista, the shipment of wristbands in 2017 was about 36 million units and is expected to increase up to 51.73 million units by 2022. I must commend them for their approach by removing the screen and working on a truly "focused" fitness niche. 
I think the Halo Band stands from the crowd by providing what they call "Body and Tone." 
"Body". The body scan works in conjunction with your smart device camera, prompting the user to stand a few feet back while it takes four different photos (front, back, sides) and then uploading them in a 3D scan that will leverage machine learning to analyze and calculate body fat percentage (a metric Amazon believes is a more reliable health indicator than weight or body mass index). 

"Tone." The built-in microphone (which Amazon claims you can turn off - but I really don't buy) is not like your traditional smart device microphone. Rather than waiting for your commands, it listens and analyzes conversations throughout the day to track your emotional state. One thing to note is that Tone was built on an American English accent, so for those who have thicker accents it might be less accurate. 
What makes me a bit skeptical is that Amazon doesn't technically classify the band as a "medical device", thereby avoiding any kind approval from the FDA, which many other trackers currently have. Seeing this classification makes me wonder if Amazon just wanted to sneak by the FDA with less regulatory bodies to deal with or if, perhaps, they have tricky features up their sleeve that the FDA would not approve of. Only time will tell!
All in all, I probably will not be picking one of these bad boys up. If you've been reading for a while, you know we mentioned smart rings and those are something I would consider instead.  Basically any wearable without a microphone and screen is my pick!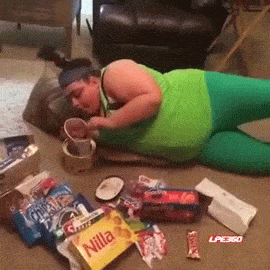 ---
👀 Interesting Follows 
🏦 SEC Modernizes The Accredited Investor Definition
❌Tik Tok CEO Kevin Mayer Resigns After 100 Days?!?!
🚗Tesla Employee Turns Down $1m To Perform An Inside Hack!!!
💰 Google Introduces a New Career Certificates Program That Could Land You a Great Job
🐿️ An Ohio Man Built A Backyard Squirrel Bar With Seven Varieties Of Nuts On Tap
---
💼 Jobs/Internships
New York
Los Angeles
Investment Banking Summer Analyst (BNY Mellon) / 2021

Investment Banking Summer Analyst (Credit Suisse) / 2021

Public Finance Summer Analyst (Citi) / 2021
San Francisco
 Investment Banking Sophomore Summer Analyst Program (Morgan Stanley) / 2021
Chicago
Capital Markets & Advisory Advance Sophomore Summer Analyst (Credit Suisse) / 2021

Corporate & Investment Bank Markets Summer Analyst Program (J.P. Morgan) / 2021
---
🎷 Fresh Finds
---
💯Thank You For Reading, See You Next Week!
---
What's up, my name is Evan Hiltunen! I am a recent finance grad from Indiana University and financial analyst @ Goldman Sachs. I have a strong passion for start-ups, finance, and technology, and I hope you find this newsletter informative!

I'd love your feedback - feel free to email me at thee8newsletter@gmail.com