🕶e8: Don't Get Confused With Private Equity Being So Private!
👋 Good Morning and Happy Sunday! Welcome to the e8 newsletter, a hand-picked collection of business and start-up news, resources for entrepreneurs, job/internship postings, and noteworthy trends that are happening this week! I hope you find this weekly newsletter informative and engaging!
~I just want to give a huge shoutout to all of you for coming back every Sunday and reading e8. This all started off as a project, and little did I expect to reach over 1k subscribers within three months!!! I can't wait to share what I've been working on over the past month, although it's taking some time with work and all, it will blow current e8 out of the waters. Much love to everyone here. Stay fresh, stay sharp, and enjoy today's edition 🍻~
---
Business/Start-Up News
🤔 Don't Get Confused With Private Equity Being So Private! Blackstone, the largest private equity firm with $564 billion AUM, recently announced that it would be acquiring Ancestry.com for $4.7 billion! Ancestry.com is the world's largest provider of DNA services, offering consumers genealogy tracing and genetic health risk identification via tests delivered to their doorsteps. Popularity, however, is declining as the consumer genetics fad dies down, raising the question of why Blackstone might have actually pursued such a deal. 
The answer per Ancestry CEO Margo Goergiadis: "Looking ahead, in collaboration with Blackstone, we will continue to leverage our unique content, powerhouse consumer brand and technology platform to expand our global Family History business while bringing to life our long-term vision of personalized preventive health." As Heather Perlberg of Bloomberg News further noted, with Blackstone's investment of more than $1 billion this year on drugs targeting kidney disease in children, high cholesterol, and devices for diabetics, it's clear that Blackstone expects to capitalize on the combination of predictive and post-diagnostic approaches to personalized healthcare. 
It's interesting to note that they target high cholesterol and diabetes as they are diseases that require constant treatment with no "cure" resulting in sustained revenue for the company. This move also brings attention to privacy concerns for existing and past subscribers on how their data will truly be used and the amount of control the company has. Let's check out some of the facts, and figure out what's going down!
The Facts
Most user information is collected via public databases with hundreds of millions of individuals; however, its most valuable information is that of the people who have taken its DNA tests, which totals 18 million. At Blackstone's $4.7 billion purchase price, that translates to just over $250 per individual information

The deal is Blackstone's first acquisition out of Blackstone Capital Partners VIII, the largest-ever private equity fund which raised $26 billion from investors last year

Ancestry.com has more than 3 million paying customers in about 30 countries, and earns more than $1 billion in annual revenue

A spokesperson said that Ancestry customers "always maintain ownership and control over their own data" and that Ancestry doesn't share that data or sell it to others. The company said it doesn't have any plans to change that policy under new ownership

Did You Know: Last year it was revealed that Google, in what the tech giant called "Project Nightingale," had partnered with Ascension, one of the nation's largest health systems, to collect data on millions of Americans in an early effort to design an artificial intelligence-powered health care service
Ev's Take
I am eager to see what Blackstone will do having acquired Ancestry.com, but predict that privacy and data collection will be the main concern. Until corporations regain the public's trust in the way they collect, maintain, and use data, I don't know how many people are going to be searching for that one lost long brother or sister they always wished they had. #onlychildproblems #lonelyaf
While a Blackstone spokesperson emphasized that they were "deeply committed to ensuring that Ancestry has world-class consumer privacy and cyber security protections, and [we] intend to support the company's continued, significant investments in those areas," I really don't know how much I personally can believe this. I mean common, the overall goal for these PE funds is to maximize profit, and if the idea of collecting large amounts of personal data to leverage it across different business lines can help achieve this, it seems logical they may choose to exploit this advantage.  
All in all, I'm more fascinated with what's going to go down behind doors with user data and privacy rather than the healthcare and Ancestry offering mirage. With US laws around personal health data collection being very outdated (a decade old with one amendment in 2009), many up and coming tech companies find loopholes on specific data they can collect and eventually monetize. Check out pregnancy tracking app Ovia's case example with Activision! While it might seem like a positive reinforcement to the employer relationship, ultimately that data can be used against you as well! Definitely one interesting deal…and remember, you can change your credit card information, but you CANNOT change your DNA!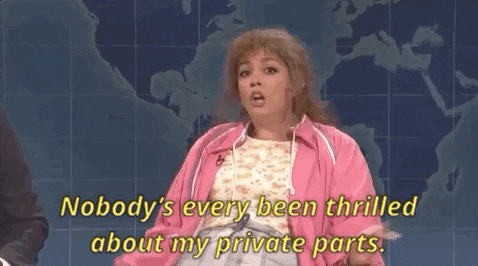 🚫 Cancelled? Nah, Banned. At this point in time, everyone has heard about how Donald Trump wants to kick out Tik Tok! The executive order is expected to be in effect in roughly 40 days, and includes, as the fine print states, "any transaction that is related to WeChat by any person, or with respect to any property, subject to the jurisdiction of the United States, with Tencent Holdings Ltd, or any subsidiary of that entity." What kind of broader impact could this have for household industries like Social Media, Music Streaming, and Gaming? Well not everyone's completely sure… The executive order wording is pretty vague and the Department of Commerce has not stated how they plan to enforce it, nor the strictness with which it will be applied. But first, let's refresh on Tencents major holdings and dive deeper into the potential implications.
Last year, Tencent struck a $1.5 billion five-year deal with the NBA to stream its games in China

Snapchat owner Snap sold a 12 percent stake to Tencent in 2017

This year, Tencent bought a 10 percent stake in Universal Music Group

Tencent has a 9 percent stake in Spotify, with the two partnering on Tencent Music in China

Tencent currently owns 100% of League of Legends maker Riot Games, 40% of Fortnite maker Epic Games, and 5% of Call of Duty maker Activision

Tencent owns more than 80 percent of Supercell, the studio behind Clash of Clans
Holy boatload! Starting off with games such as League of Legends and Clash of Clans, things can become messy real fast if banks decide to cut ties with Tencent, effectively leaving the companies with operational nightmares on how to keep revenue flowing with their freemium business models. Moving on to the NBA, many struggling teams view Tencent's interest in streaming their games as an opportunity to strengthen their earnings before interest and tax (EBIT), seeing that their 2020 season is likely to result in operational losses. Furthermore, with the amount of Assets Under Management (AUM) Tencent currently holds, their deep pockets foster the flourishing and innovation behind companies such as Snapchat, Spotify, and many more. With such a ban this limitation could cause detrimental prolonging of potential new features and upgrades. 
Ev's Take
In the short term, I believe this move will give consumers worried about their data being used for malicious purposes, a peace of mind. In the long term, however, it seems the United States and China will continue to escalate their rocky relationship, possibly seeing a future divide between Chinese and American users as nationalism grows. 
At this point in time, the waiting game ensues. For the next 40 days, companies will be deciding what this ban means to them and what measures they will take upon hearing the Department of Commerce's set guidelines. I think many international industries will feel the burden of this domino effect as companies will either go as far as selling off their operations to an American company (TikTok, anyone?) or pulling out of the US market completely.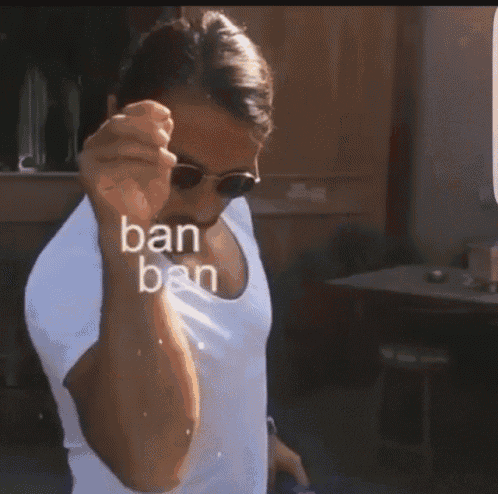 ---
👀 Interesting Follows 
🏎️ The Perfect All-Electric Ford Mustang Is Actually a Souped-Up Tesla
💻 Clean.io Raises $5M To Continue Its Battle Against Malicious Adtech
📝 Hypotenuse AI Wants To Take The Strain Out Of Copywriting For E-commerce
📈 5 Myths About Stock Diversification
✍️ Why Every Entrepreneur Should Take Up Writing
---
💼 Jobs/Internships
New York
Los Angeles
San Francisco
Chicago
---
🎷
Fresh Finds
---
💯Thank You For Reading, See You Next Week!
---
What's up, my name is Evan Hiltunen! I am a recent finance grad from Indiana University and financial analyst @ Goldman Sachs. I have a strong passion for start-ups, finance, and technology, and I hope you find this newsletter informative!

I'd love your feedback - feel free to email me at thee8newsletter@gmail.com

www.e8newsletter.com