🕶e8: Future of Shopping? Cybersecurity Is A MUST! What's Next For VC Deal-flow?
👋 Good Morning and Happy Sunday! Welcome to the e8 newsletter, a hand-picked collection of business and start-up news, resources for entrepreneurs, job/internship postings, and noteworthy trends that are happening this week! I hope you find this weekly newsletter informative and engaging!
*If all goes as planned, e8 will have a brand new design, and features coming next week!!!
---
Business/Start-Up News
🛍 I'm Most Productive At Work When I'm Shopping Online! As post-COVID reopenings commence, technology to meet the health and safety expectations of consumers, as well as new trends, must be adopted by retailers. Retailers are rapidly implementing safety precautions such as acrylic screen protectors, floor layouts which promote social distancing, and more, as guided by local regulations. I believe these changes will be longer lasting than we expect. In order for retailers to survive post-pandemic, they must not only take advantage of reduced competition, but also leverage new technologies for the likely-to-be ever-evolving landscape.
Simple Payment Solutions, Curbside Pick-up, and More
The number of orders placed online and picked up at stores by customers surged 208% between April 1 and April 20 compared with a year ago, according to Adobe Analytics

Target has been touting buy online, pick-up at store options to customers who feel more comfortable ordering online during the crisis, but who don't want to wait for packages to arrive by mail

One-Click Ordering has already been leveraged by larger retailers. Startups like smart grocery cart-maker, Caper, could leverage hyper-localized knowledge to show you an advertisement when you're turning the corner to the aisle where that good is located
Ev's Take
With Instagram proving to be a viable sales channel, there's an opportunity now to incorporate social media into a greater omni-channel retail experience, as well as an opportunity for other large social media giants to implement their extensive qualitative and quantitative data on consumer engagement.
Millennials and Gen Zers have been characterized by idiosyncratic habits and values such as convenience, and above all, experience. As such, though we are unlikely to witness the appearance of the relatively new autonomous checkout tech in smaller stores, I do believe we will see the adoption and subsequent soaring success with large retailers, such as Amazon Go, in the near future. 
With changes in consumer behavior and the trend towards on-demand delivery, curbside pickup will be a standard moving forward. Anything retailers can do in an effort to minimize contact will help restore consumer confidence.
🔒I Declare Data Breach!!! With consumer habits shifting more heavily towards online shopping due to COVID-19, cyber criminals around the world have capitalized.  Remote workforce optionality is here to stay for a long time, even forever for these companies. With that in mind, I believe an all-encompassing security system will need to be in place to protect everything from messaging to video conferencing. These measures would prevent identity and access theft. Increasing security for remote employees while maintaining their productivity will hopefully be a top priority for businesses moving forward.I believe communication security from messaging to video conferencing will be necessary to automate security actions, such as identity and access management.
Ev's Take, 
The adoption of security platforms for multi-cloud and hybrid cloud environments is going to be huge. We see enterprises around the world adopting cloud in a massive way, despite any significant widespread adoption previously. Furthermore, I believe we will see a new wave of Cyber Security specialists, as these specialists are highly essential, but currently nearly impossible to come by. A study by (ISC)2 found that 65 percent of organizations report a shortage of cybersecurity staff, while only a third are concerned over the lack of experiences or qualified professionals. 
Furthermore, for businesses that deal with high-level information, COVID-19 has created a huge identity verification challenge. Banks, for example, which had normally relied upon consistent, observable behavior to confirm the identities of clients, must now create flexible protocols without compromising security.   
In a recent poll conducted by Blind, 28% of financial employees said they were worried their information may have been compromised through a video conferencing tool. About 12% said they have stopped using the popular Zoom tool, and 10% said they have decreased use of it over hacking concerns. Alongside all the other pressing issues of supporting customers and providing liquidity, cyber security will remain a top priority for banks and businesses for the foreseeable future.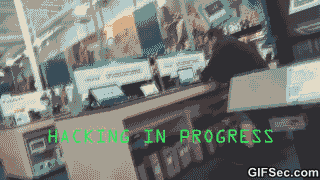 💲Show Me The Money! During times of uncertainty, and with the looming threat of a possible recession, a few things usually  pan out. Transactional multiples are devalued, unemployment rises, and cash dries up, which, for many startups, could mean the end. For others, to survive this, startups will have to burn capital quickly and become hyper-efficient as they adapt to new changes. Over the last few years, startups received unprecedented levels of investments, however, raising capital is not always a one-way street. 
Let's take a deeper dive into the recent fundraising market, using data from the 2020 DocSend Startup Index which utilizes two main metric systems. The first system is Pitch Deck Interest which measures the average number of pitch deck interactions for each founder happening on their platform per week, rendering it a great gauge for demand. The second is Founder Links Created which counts how many unique links a founder is adding to their deck each week. *When investors send their  pitch deck out, DocSend generates a unique link that can be used as a proxy for demand focusing on how many investors a founder is sending their deck too. 
We saw a huge jump in links created in the first two months of 2020, and it peaked at a 41% increase year-over-year during the week of January 27

The week of March 16th saw pitch deck interest down more than 20%, and links created down more than 21% from their 2020 height in February

After the initial decline in March, founders and VCs both bounced back fairly quickly. In fact, VC interest increased 10% in the following week, while the number of Founder Links Created increased by 12%

Demand for pitch decks rose steadily all the way through the week of April 20th, which was 25% up year-over-year
Ev's Take
While there's no doubt that recent deal flow for startups have amounted to nothing short of one heck of a roller coaster ride, I believe Darwin's survival of the fittest will come to fruition, and only a select number will survive. The less-adaptable players will likely perish  and be replaced by others who are more prepared, more agile, or simply, luckier. 
Moreover, I believe investors will take this time to reevaluate their portfolio companies, modifying existing plans, helping reduce top-line, and increase rigor around due diligence and post-investment execution criteria.
All in all, rather than overlooking future startups, Venture Capitalists should embrace this period of uncertainty by exploiting and implementing resources, and investing in our next generation of creators and disruptors. I mean, after all, we are the future…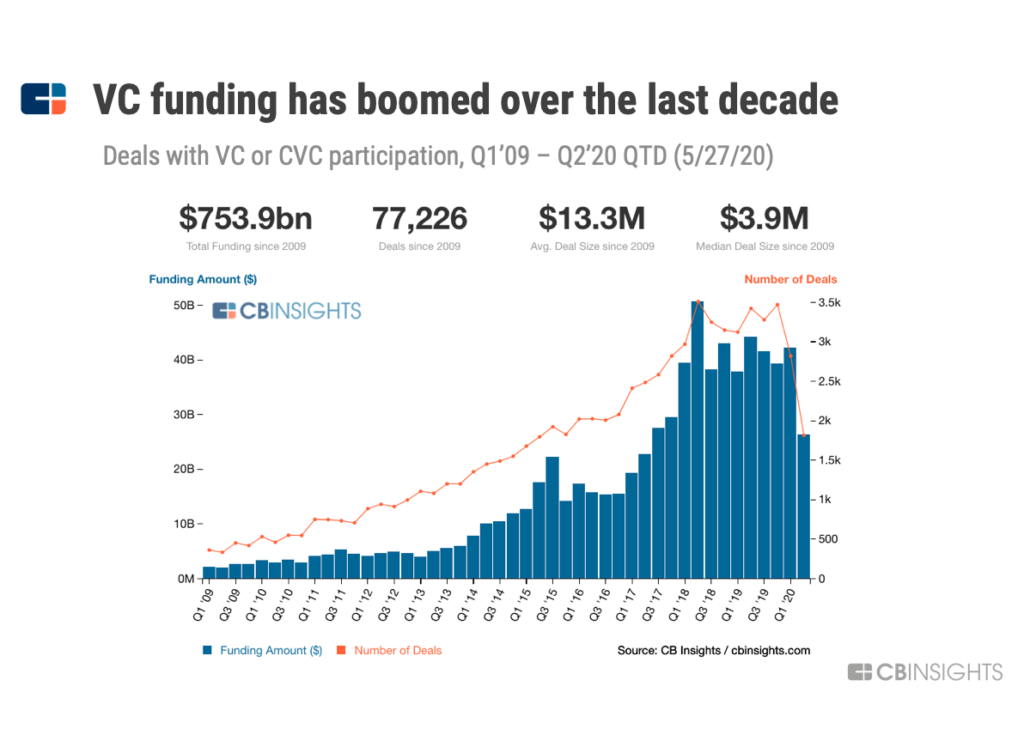 ---
👀Interesting Follows
🚐 Stanford Lab Envisions Delivery Drones That Save Energy By Taking The Bus
📱 Coronavirus Contact Tracing Apps Face Consistency Challenges
🔭 Scientists Built An AI To Discover New Stars In The Quest To Explain Our Galaxy's Origin
💸 Best Investment Any Digital Company Can Make During The Pandemic
🏀 NBA Might Use "NBA 2K" For Crowd Noise
🥘 Building New Ecosystems: The Food Tech Revolution Is Here
---
💼Jobs/Internships
New York
Los Angeles
San Francisco
Chicago
Investment Banking Middle Markets Intern (Guggenheim) / Summer 2021

Quantitative Trading Intern (DRW) / Summer 2021

Quantitative Research Intern (DRW) / Summer 2021
---
👏Recommendations
Music
(Stay Tuned For e8's Spotify Channel Featuring Each Week's Recommendations Next Week! Yup, Time To Bless Y'alls Ears 😊 )
Video
---
🔥 Freebies
👨‍🚀 Bring out the telescopes and dust off your space suits, it's time to explore the best product management tools in a galaxy not too far away. Check out The Productverse for a wide range of different tools to help you achieve your goals!
✅ Ready to progress those new habits and goals, or quit old ones? Forte is here to help keep track of your progress by calculating a score based on every time you complete, skip, or fail to complete a habit. Failing one day will set your score back a bit, but won't reset it back to zero, giving you the opportunity to quickly get back on track.
---
💯Thank You For Reading, See You Next Week!
---
What's up, my name is Evan Hiltunen! I am recent finance grad from Indiana University and incoming financial analyst @Goldman Sachs. I have a strong passion for start-ups, finance, and technology, and I hope you find this newsletter informative!

I'd love your feedback - feel free to email me at thee8newsletter@gmail.com

www.e8newsletter.com
e8 Newsletter Disclosure
e8 Newsletters reflect the opinions of only the authors who are associated persons of e8 Newsletter and do not reflect the views of The Goldman Sachs Group, Inc., or any of its subsidiaries or affiliates. They are meant for informational purposes only, are not intended to serve as a recommendation to buy or sell any security in a self-directed brokerage account or any other account, and are not an offer or sale of a security. They are also not research reports and are not intended to serve as the basis for any investment decision. Any third-party information provided therein does not reflect the views of The Goldman Sachs Group, Inc., or any of their subsidiaries or affiliates. All investments involve risk and the past performance of a security or financial product does not guarantee future results or returns. Keep in mind that while diversification may help spread risk, it does not assure a profit or protect against loss. There is always the potential of losing money when you invest in securities or other financial products. Investors should consider their investment objectives and risks carefully before investing. The price of a given security may increase or decrease based on market conditions and customers may lose money, including their original investment.