🕶e8: If You Like It Then Should Put A RING On It....Maybe!?
👋 Good Morning and Happy Sunday! Welcome to the e8 newsletter, a hand-picked collection of business and start-up news, resources for entrepreneurs, job/internship postings, and noteworthy trends that are happening this week! I hope you find this weekly newsletter informative and engaging!
~This week we take a closer look into wearable technology. Happy August, and hope you enjoy ~
---
Business/Start-Up News
💍 If You Like It Then Should Should Put A RING On It...Maybe! Of all the different wearable technology available, the one category that sparks my interest the most are Smart Rings. Simply put, these devices are built with some kind of tech, whether an accelerometer, optical heart rate monitor, or NFC chip/sensor, which allows users to view the data collected by simply syncing their smart device via Bluetooth. Similarly to smart watches and smart bracelets, Smart Rings are taking advantage of the current cultural obsession with wearable technology. Smart Rings have been gaining so much attention that even the NBA has been turning to these devices to help manage risk during COVID-19. For those unfamiliar with the tech, let's do some diggin'!
What We Know
Ev's Take
It makes sense why many of these Smart Ring startups have failed. It isn't easy to stuff some NFC chips and sensors, coupled with bluetooth capabilities, a battery, and more into a small little ring that looks and feels good. One factor that appeals to me is that you are not bothered with a screen, rather having the device focus on the core function; sleep and health. Personally, I had the Apple Watch for about two weeks, but after constant notifications popping up on my wrist (slight flex, I know), I decided to let it go. All in all, Smart Rings have a bright future ahead of them with their less cumbersome, sleeker style. I anticipate those in the personal tracking market will soon shift towards this new trend.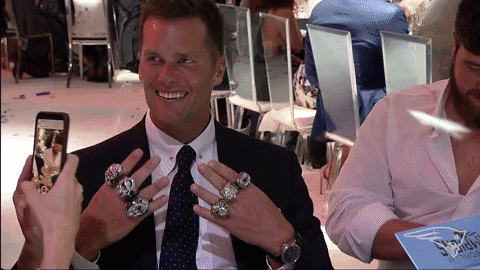 👓 Google Glass Take 2!? One month ago, Google acquired North, Candian augmented reality (AR) wearable startup backed by Amazon and Intel. The plan? Hardware SVP Rick Osterloh announced the purchase on Google's blog, saying, "North's technical expertise will help as we continue to invest in our hardware efforts and ambient computing future."
Fast forward to this past Friday, users who currently own the North's eyewear had their companion app shutdown and glasses' electronic components stopped working (effectively rendering them useless unless they had prescription lenses). Fortunately, all owners will get a full refund. So what is going on behind the scenes? Is Google up to something sneaky? 
Behold Google Glass Enterprise 2, wild tech designed to revolutionize the manufacturing, agricultural, and medical industries. The glasses use API's designed specifically for the company that integrates the glass, allowing for personalized UI's and capabilities from streaming, to manufacturing tutorials, to text-to-speech utilization. 
The Facts
Ev's Take
As we've learned, wearable technology is a trend that is here to stay. Google is not a new player in the space either, from unveiling Google Glass in 2013, to utilizing their platform for building augmented reality experiences called "ARCore." While Google Glass was not a hit when originally launched, I think the efforts of refocusing on partnering with different enterprises will present countless opportunities, helping businesses improve the quality of their output, while working faster, smarter and safer. 
One unique feature of the Google Enterprise Glass is its customizability. Companies can integrate instructions of their work processes in real time, eliminating the need to refer to instructions and input data separately. Furthermore, troubleshooting issues in real time is game-changing. Now when employees have problems on the field, rather than having to wait on support to contact them for an answer, they can immediately livestream the issue using the camera. 
All in all, I think this hardware presents countless opportunities, and although it might take some time to find their customer niche, employees and businesses that eventually implement the technology will likely achieve new levels of growth. 
---
👀 Interesting Follows 
💰 Tencent-Backed Niyo Acquires Wealth Management Startup Goalwise
🔐 How Two-Factor Authentication Keeps Your Accounts Safe
📹 Rite Aid Deployed Facial Recognition Systems In Hundreds of U.S. Stores
🇺🇸 ByteDance And Microsoft Deal For TikTok To Stay In The U.S. Waits For White House Ruling
👨‍🚀 Watch Live As SpaceX Brings NASA Astronauts Back From The Space Station Aboard Crew Dragon
---
💼 Jobs/Internships
New York
Los Angeles
San Francisco
Chicago
---
👏Recommendations
Music
---
💯Thank You For Reading, See You Next Week!
---
What's up, my name is Evan Hiltunen! I am a recent finance grad from Indiana University and financial analyst @ Goldman Sachs. I have a strong passion for start-ups, finance, and technology, and I hope you find this newsletter informative!

I'd love your feedback - feel free to email me at thee8newsletter@gmail.com

www.e8newsletter.com