🕶e8: Linkedin For The Cool Kids Now
👋 Good Morning and Happy Sunday! Welcome to the e8 newsletter, a hand-picked collection of business and start-up news, resources for entrepreneurs, job/internship postings, and noteworthy trends that are happening this week! I hope you find this weekly newsletter informative and engaging!
Happy Birthday to Nikola, huge part of helping develop e8. Thank you for all the hard work! 😤
---
💼 Linkedin For The Cool Kids Now! Well, first and foremost I owe it all to Linkedin! I love the platform so much. Each week, I find new motivating and inspiring voices in business, glean invaluable lessons from others, and most importantly, network and meet with all of you guys. It took four years to finally revamp the social media platform, but the wait was well worth it. Let's dig into the changes and how they could shape the future for hiring, networking, and more!
The Basics
Back in 2016, Microsoft acquired LinkedIn for $196 per share in an all-cash transaction valued at $26.2 billion! It soon proved to be a smart investment. Linkedin has accumulated over 706 million users, but one thing was clear, the company had to make a leap to help bring the social media network from old school to new. 
The Facts
LinkedIn's new design makes navigating the site a lot easier. There are now seven sections to navigate through: Home, Messaging, Jobs, Notifications, Me, My Network, and Search

You can expect the homepage to look similar to Facebook with trending stories that are curated by human editors and algorithms. You can even unfollow and hide posts easily (also just like Facebook)

With the employment market still sluggish, Linkedin capitalized on their widely utilized search engine by not only improving the aesthetics of the interface, but also making it easier to find new jobs, companies, and people (wider set of parameters)

In case you weren't already in on the secret: you can peep at people's profiles anonymously by simply turning it off in your settings (I don't do this tho)

Another cool addition to messages is a video chat feature (we will get into this shortly -  I think it's pretty genius)

Messages sent are up 25% in the last year
Ev's Take
The effort didn't start with COVID, but over the last few years we've tried to diversify by bringing the social network and conversations aspects of our platform to the forefront," said Kiran Prasad, LinkedIn's VP of product, in an interview. This is HYPE. Whether due to COVID or some other impetus, I'm really excited that my second favorite social media platform (1st spot goes to Twitter) has finally realized the importance of creating new designs that are more in tune with the times, as well as hone in on the features that make them the one-stop shop for all things networking, recruiting, and more. 
The push to implement stories onto the platform is quite smart as this feature has been a main force behind Instagram, Facebook, and Snapchat's engagement. What to expect from this? I think this will create a whole new segment called "educational influence" that we see on some other platforms like Instagram (but although imo those are sorta whack). I believe notable business leaders that have large followings will start to focus on subjects that are both work-related and work-life related, offering motivational or teaching content through videos and tutorials. From what we know now, these stories will not have any ads, but as most things go, I'm sure we can expect them to bring paid content eventually  (would only make sense considering they already have upgraded features such as Linkedin Classes and Linkedin premium). 
Lastly, I think adding a video-chat feature to their messages will spark more organic engagement between users, employers, and recruiters. Linkedin has been in talks of integrating with Zoom, and Microsoft's Teams for video chats. I'm eager to see how this plays out and start using the feature! 
Good job Linkedin! Maybe the Cool Kids will start to use yah!
📬 Ring Ring, We Ain't Leaving! What Jamie Siminoff started in 2013 as "Doorbot" has truly taken off as a pioneering company in modem security technology. The company gained a lot of traction when it appeared on an episode of Shark Tank in 2013. Siminoff was offered an investment by Kevin O'Leary, declined, and then transformed his company which increased sales by $5 million in the following year. Come February 2018, the newly rebranded company, "Ring", was acquired by Amazon for a valuation of over a billion dollars! With Amazon at its disposal and a product that families will only continue to endorse, I'd say Ring's got itself a monopoly. Last week, the company announced a few new products up its sleeves. I'm starting to believe we are entering into an area of a lot of untapped security potential. Let's get right to it!
The Facts
The first release that caught the most attention was their "Always Home Cam,"  what they are calling a "next-level indoor security" system. I was blown away - this is literally a drone that freaking flies around your house 

Second, the company introduced a $30 Mailbox Sensor in hopes to increase one's mailbox security by sending homeowners alerts whenever their mailbox is opened

Note that the device integrates with Alex-enabled devices 

Last but not least, Ring had announced its first car security cameras: Car Cam, Car Alarm, and Car Connect systems that all integrate in the app
Ev's Take
While the home drone does sound a bit futuristic and cool, it will be a no from me dawg. The company hasn't revealed any significant details on how the robot will be used or where the data will be stored; therefore, it's really hard for me to trust such a device. I'm not tryna have a flying camera show hackers footage of my daily 3:00 a.m. fridge foraging. 
I am, however, very impressed with their new Mailbox security device. Well done job Ring - thinking outside of the box and listening to customers. Integrating with Alexa is also smart in that it allows users to customize parameters like ,  turning the porch lights on when the mailbox is opened to aid in visibility. Hopefully, these will start to ship out in October.
I think the car security cameras are the most exciting because of their potential influence on the automotive sector.  Let's quickly  glimpse at what these three new products are. The $199.99 Car Cam will allow users to record both the inside and outside of the car (pretty useful as long as you have LTE or Wifi - what the system relies on). 
Although many 2018 plus vehicles have built-in cameras, I truly believe the Ring will become the new industry standard for built-in cameras. Just check out the Car Cam's ability to ping first responders instantly upon a crash. They also have a "Traffic Stop" feature that allows users to record footage when they are pulled over by the police. I would say it's only a matter of time before my prediction for the Ring comes to fruition, but they're already in works with...yup, you guessed right - Tesla.
Ring is really pushing for you to add their system into every aspect of your life (maybe they will make a hat that can see all around you and call it Ring 365 where you will always be secure on their network). Although for many consumers it adds to their "User Experience" of always feeling secured and a peace of mind, I like to play devil's advocate. With this constant surveillance, there will be added pressure on data security. As we have seen recently with Shopify, "rogue employees" can be a big threat when handling sensitive data. This begs the final question: Is the added security worth it or could this be a potential gold mine for hackers and malicious people to exploit?!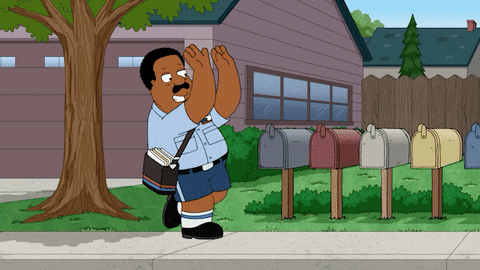 ---
👀 Interesting Follows 
💡 Design Thinking: A Quick Overview
🔋 Tesla Unveils New 4680 Battery Cell: Bigger, 6x Power, And 5x Energy
🏋️Apple Fitness Plus' Biggest Competitor Isn't Peloton — It's Your Gym
👓 Facebook Is Turning VR Into A Platform — But Some Indie Developers Fear Its Power
🎉 700+ Resources For Your Next Startup Or Side Project
---
💼 Jobs/Internships
New York
Fixed Income Summer Analyst (Morgan Stanley)

External Relations Summer Analyst (Blackstone)

Market Development & Insights Summer Analyst (IBM)
Los Angeles
San Francisco
Software Engineer Summer Intern (Salesforce)

Software Engineer Summer Intern (Lyft)

Developer Relations Intern (Google)
Chicago
---
🎷 Fresh Finds
---
💯Thank You For Reading, See You Next Week!
---
What's up, my name is Evan Hiltunen! I am a recent finance grad from Indiana University and financial analyst @ Goldman Sachs. I have a strong passion for start-ups, finance, and technology, and I hope you find this newsletter informative!

I'd love your feedback - feel free to email me at thee8newsletter@gmail.com

www.e8newsletter.com