🕶e8: Lululemon Really Be Checking Themselves Out! Microsoft Says GoodBye To Their Retail Stores, And Hello To Digital!
👋 Good Morning and Happy Sunday! Welcome to the e8 newsletter, a hand-picked collection of business and start-up news, resources for entrepreneurs, job/internship postings, and noteworthy trends that are happening this week! I hope you find this weekly newsletter informative and engaging!
~ Hope everyone had a fantastic Fourth ~
---
Business/Start-Up News
💪 Lululemon Really Be Checking Themselves Out! Let's be real, who doesn't check themselves out in the mirror at least once a day? Lululemon announced Monday that the athleisure brand will be entering into the space of personalized home workouts with the purchase of startup Mirror for $500 million, following an initial $1 million investment last year. If you're wondering why they threw $500 million into a damn mirror, the answer is duality of purpose. The Mirror functions both as a normal mirror as well as an interactive workout platform to help get your sweat on. When you turn the Mirror on, you are greeted with a screen displaying various fitness classes. The product alone starts at $1,495 with a subscription cost of $39 per month. Check out the deal below!
Let's Dig In
Bank of America analysts say Lululemon Athletica Inc.'s newly-acquired company Mirror could generate $700 million in revenue with as many as 600,000 subscribers by 2023

If Mirror were to reach the revenue figure above, it would account for nearly 10% of Lululemon's annual total 

Lululemon CEO, Calvin McDonald, stated that the New York-based startup is expected to bring in over $100 million in revenue this year and either break even or be slightly profitable in 2021, McDonald also said the deal will be financed with the company's $1.5 billion in liquidity, with the transaction expected to close in a week or two

The acquisition will expand a "content creation partnership" between Mirror and Lululemon. Classes like meditation, which are taught by Lululemon's "global ambassadors", are already available on the Mirror platform
Ev's Take
Lululemon's acquisition of Mirror aligns with their vision of delivering a "healthy and mindful lifestyle across multiple experiences", as it stated last year. A primary focus of Lululemon's marketing plan has been to partner with athletes and yogis with content on YouTube to help expand the brand image; therefore, acquiring a full platform consisting of consolidated workout material will help achieve this goal as the world turns to at-home fitness activities.  
This deal is actually a win-win for both sides. Mirror gains access to Lululemon's loyal customer base, and can leverage their distribution system to scale growth, as well as use Lululemon's marketing channels to lower CAC "Customer Acquisition Cost." In turn, Lululemon now is able to offer a dynamic content platform that will help monetize "digital sweat," and hopefully additional revenue streams so that they are not solely dependent on retail sales. Seems like the perfect "fit"!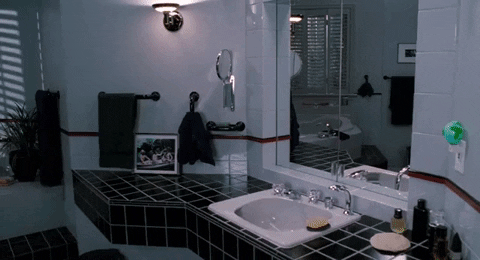 🏬 Microsoft Says GoodBye To Their Retail Stores, And Hello To Digital! Buying a laptop is a big decision for most. Options are weighted according to price, memory, and speed, among other features. Just like buying a new car, it's always preferable to test out the product before spending hundreds or thousands of dollars. Unfortunately for Microsoft enthusiasts, this will no longer be available as Microsoft announced that it will be closing almost all of its retail locations to focus on their "digital storefronts on Microsoft.com, and stores in Xbox and Windows, reaching more than 1.2 billion people every month in 190 markets." This might seem like a bold move as Microsoft's previous ambition was to expand their retail presence in order to compete with Apple head-to-head (going so far as to even copy Apple with their open layout and large glass displays). Instead, it seems like they are going all-in on digital, as they also announced new services which include 1:1 video chat support, online tutorial videos, and virtual workshops, with more digital solutions to come. 
What We Know
The company's retail team members will continue to serve customers from Microsoft corporate facilities and remotely help with sales, training, and support

"Our sales have grown online as our product portfolio has evolved to largely digital offerings, and our talented team has proven success serving customers beyond any physical location," Microsoft Corporate Vice President David Porter said in a blog post

A source with knowledge of Microsoft's retail operations told The Verge that this plan was originally in place for next year, but was accelerated due to the COVID-19 pandemic
Ev's Take
While it might sound surprising, I do think that Microsoft's decision to close down its retail doors will help the company succeed as it will transfer their physical assets to digital. This decision will help the company be proactive with what is currently working on, and to be quite frank, I'd prefer to have companies like Apple, Dell, and more hone in on their customer service skills. Some may argue that brand-specific retail stores for consumer electronic products are both profitable and effective, questioning why Microsoft didn't just implement these "Experience Centers" in their current locations.
All in all, however,  this is a smart move for Microsoft as they don't have to pour millions into brick and mortar locations and can instead strategically invest in bringing expert reps to locations such as Best Buy to enhance consumer experiences with specific Microsoft products.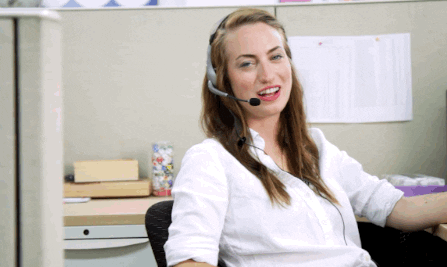 ---
👀Interesting Follows
🏃🏿‍♂️ New Research Finds Fitness Tracker Data Could Predict Your Marathon Performance
🚘 Chinese EV Maker Xpeng Starts Shipping Its Hotly Anticipated Tesla Model 3 Rival (compare Tesla and Xpeng website lmao)
🍿 Amazon Prime Video Rolls Out Watch Party Feature For Movies With Friends
📜 Myths About Patents and Trademarks in Startups
📉 TikTok Loses $6 Billion As Users Told 'Delete App Immediately'
🍲 Uber In Talks To Buy Postmates After Missing With Grubhub Bid
---
💼Jobs/Internships
💡 Ev's Internship Tips:
~ Most Banks recruit on a "
rolling basis
." Banks review intern/job applications in the order they receive them, thus, what are you waiting for, check out the list of internships below for
2021
and start applying ~
New York
Los Angeles
Business Development Research Intern (PIMCO) / Summer 2021

Corporate & Investment Bank Markets Summer Analyst (J.P. Morgan) / Summer 2021

Investment Banking Summer Analyst (Wells Fargo) / Summer 2021
San Francisco
Investment Banking Summer Analyst (JMP Securities LLC) / Summer 2021

Investment Banking Summer Analyst (Citi) / Summer 2021
Chicago
---
👏Recommendations
Music
Video
---
🔥 Freebies
🎨 Confused On What Colors To Use On Your App Or Website? We gotchu! Random Palette Generator helps you find the perfect color scheme just by tapping the spacebar.
---
💯Thank You For Reading, See You Next Week!
---
What's up, my name is Evan Hiltunen! I am a recent finance grad from Indiana University and financial analyst @ Goldman Sachs. I have a strong passion for start-ups, finance, and technology, and I hope you find this newsletter informative!

I'd love your feedback - feel free to email me at thee8newsletter@gmail.com

www.e8newsletter.com
---
e8 Newsletter Disclosure
e8 Newsletters reflect the opinions of only the authors who are associated persons of e8 Newsletter and do not reflect the views of The Goldman Sachs Group, Inc., or any of its subsidiaries or affiliates. They are meant for informational purposes only, are not intended to serve as a recommendation to buy or sell any security in a self-directed brokerage account or any other account, and are not an offer or sale of a security. They are also not research reports and are not intended to serve as the basis for any investment decision. Any third-party information provided therein does not reflect the views of The Goldman Sachs Group, Inc., or any of their subsidiaries or affiliates. All investments involve risk and the past performance of a security or financial product does not guarantee future results or returns. Keep in mind that while diversification may help spread risk, it does not assure a profit or protect against loss. There is always the potential of losing money when you invest in securities or other financial products. Investors should consider their investment objectives and risks carefully before investing. The price of a given security may increase or decrease based on market conditions and customers may lose money, including their original investment.