🕶e8: Paypal, Now With Crypto? More of a Trick NOT Treat!
👋 Good Morning and Happy Sunday! Welcome to the e8 newsletter, a hand-picked collection of business and start-up news, resources for entrepreneurs, job/internship postings, and noteworthy trends that are happening this week! I hope you find this weekly newsletter informative and engaging!
---
Business/Start-Up News
Paypal, Now With Crypto? Which exec at Paypal is trying to pump Bitcoin? 🤔 Is it Elon? Nah, I'm just playing. But this past week the company did announce that they will allow their users to buy and sell Bitcoin through their platform! To the ordinary investor this may not seem like a big deal, but perhaps there is a spookier plot behind the scenes. Let's take a closer look!
The Facts
On Wednesday, PayPal announced that it would begin supporting cryptocurrencies for the first time, allowing any PayPal account holder to store, buy, and sell popular virtual currencies starting later this year. The announcement makes PayPal arguably the most significant company in the financial tech sector to adopt support for virtual currencies

PayPal also plans to extend support to its money-sending subsidiary, Venmo, and international markets beginning early next year. As for American users, PayPal plans to launch digital currency support  in the coming weeks

PayPal has been granted permission for its operation from the New York State Department of Financial Services via a conditional "Bitlicense" - the first such licence granted
Not the first, but definitely the biggest!
Bringing bitcoin to Paypal wasn't a revolutionary idea - competitors such as Square's Cash App and Revolut have already been in the space for a while. (Square also purchased $50 million worth of bitcoin earlier this month, teehee.) These companies, however, are nowhere near as large as Paypal; *As of 2020, PayPal operates in 202 markets and has 305 million active, registered accounts. PayPal allows customers to send, receive, and hold funds in 25 currencies worldwide.* These numbers are massive considering they will all have the ability to invest into bitcoin; (the price is already $13k a pop!) Also, PayPal is adding bitcoin merchant payment processing, set to appear "early 2021!"
Ev's Take
A few weeks ago, I had mentioned blockchain, cryptocurrencies (CCs), and the fourth Industrial Revolution. Here, we see it somewhat playing out. I think it's super interesting how CCs, previously primarily employed as investing tools, will now be serving as payment tools through PayPal's new venture! Very interested to see if this will make travelling internationally easier as more countries adopt this way of thinking!
We have yet to see the effect of his big bitcoin move on it's brother Ethereum and other alt coins! Personally, I believe we will be seeing an uptrend as more major financial players start dipping their toes in and hype grows! 
A final note -  if large financial institutions start adopting and backing cryptocurrency, it will not only be a great factor of credibility, but will open so many new investment vehicles. We're talking everything from crypto ETFs to savings accounts staking and earning an interest by just holding the coin. This week J.P. Morgan noted that Bitcoin's value could be a possible alternative to gold. "The potential long-term upside for bitcoin is considerable if it competes more intensely with gold as an 'alternative' currency we believe, given that Millenials would become over time a more important component of investors' universe." 
I wonder who will be next….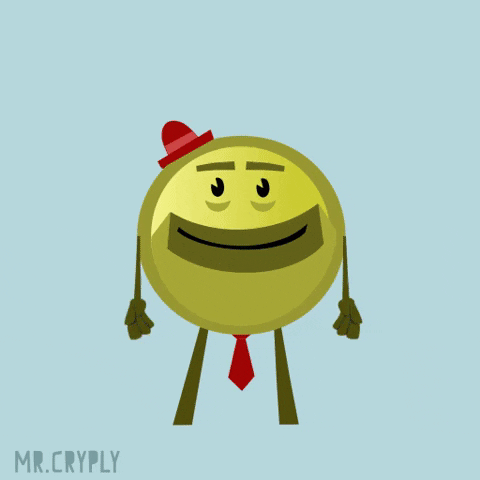 More of a Trick NOT Treat! You may be asking yourself this year, "Is running around to a bunch of houses trying to collect maximum amounts of candy or partying in close contact with others smart?" I mean, thankfully, everyone will be wearing masks, rite?!?! Just as you might've been re-thinking your Halloween plans, so have many businesses. Little did I know, the major money makers for theme parks are their Halloween season festivals. It's sorta tough to really scare someone from six feet away lmao. Let's take a closer look at who is turning into ghosts, and who is turning this trick into a treat.
The Facts
Despite COVID-19, 148 million consumers still plan to celebrate Halloween in 2020
Due to reduced capacity and the continued closure of its California-based park, Universal canceled its Halloween Horror Nights event in July, along with Knott's Berry Farm, which launched its Knott's Scary Farm event in 1973

Universal Studios normally sees a huge spike in foot traffic and revenue during the fall months. The Comcast-owned company hosts its annual Halloween Horror Nights, boosted revenue at its theme parks by 3.2% to $1.6 billion during the fourth quarter last year. "Over 900,000 people went to Universal just for Halloween," Speigel title said of last year's festivities.

A weekly report published by Morning Consult indicates that as of Oct. 5, only around 21% of consumers feel comfortable returning to amusement parks.
Ev's Take
Halloween costumes, decorations and candy, a nearly $9 billion industry according to the National Retail Federation, are here to save Halloween. Total sales of Halloween chocolate and candy were up 13% in the four weeks leading up to October 6 compared to 2019 according to market research firm IRI. 
While of course, many do not have the desire to go to strangers' doors during a pandemic just  for some fun-sized candy, I do think people should get creative instead of just sitting this one out. Candy companies are betting big that families will find new alternatives as Halloween is the biggest sales driver for the chocolate, candy, gum and mints industry, surpassing other holidays like Valentine's Day, Easter and Christmas. Also, the sentiment and optimism of consumers still seems pretty high as total spending is expected to decrease to $8.05 billion from $8.8 last year.
It's quite interesting to note that  as a society we are so event-driven that holidays such as Halloween can have such an impact on our economy. Understanding how consumer demand affects the retail industry as well as how the industry produced roughly 5-6% of the US GDP in the last quarter can be a great gauge in determining how well our economy is rebounding. This ultimately impacts the FOMC's decisions, as they are always looking for signs of an improving economy.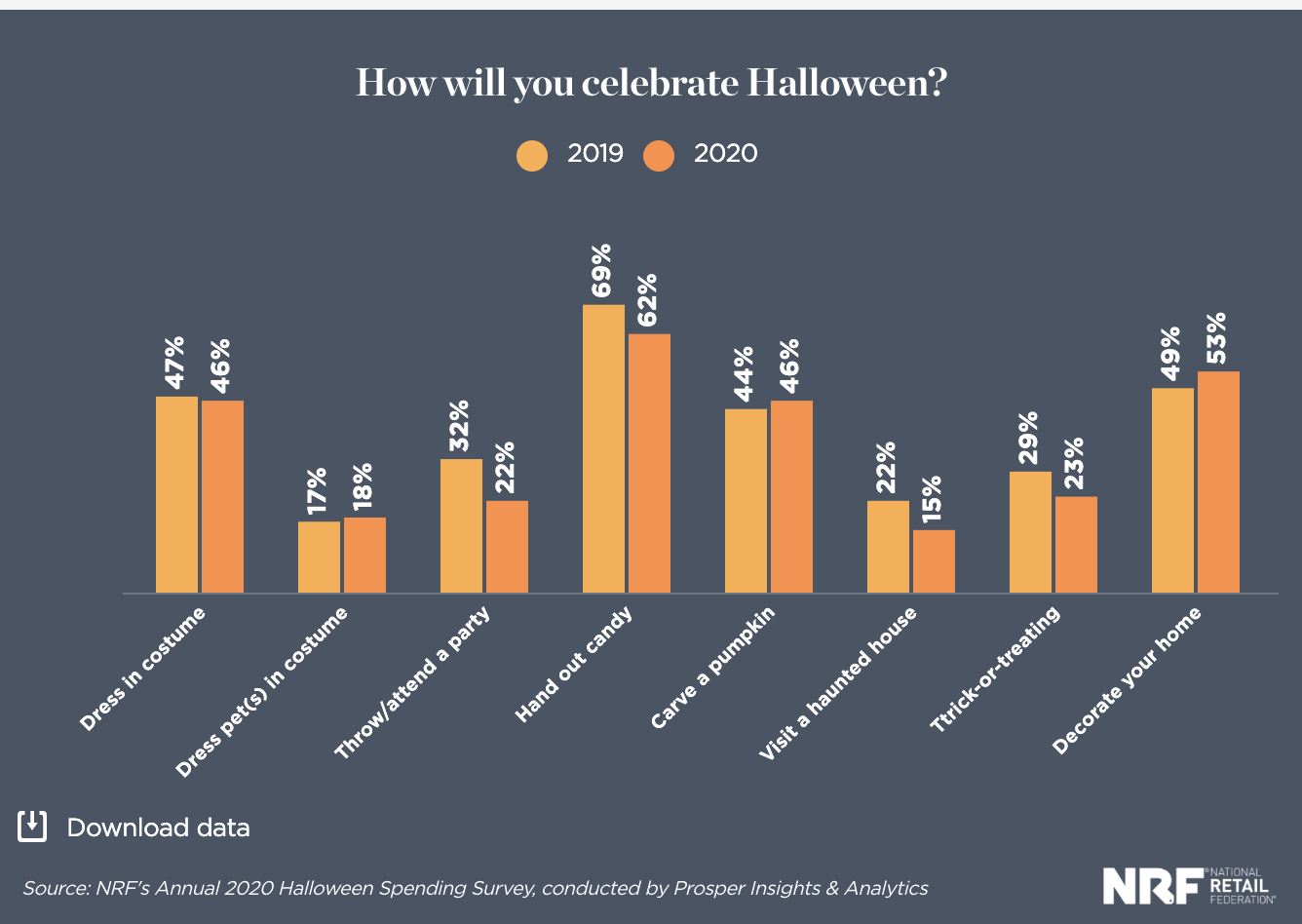 ---
👀 Interesting Follows
👓 Garbage Has Never Looked As Cool As These Pacific Garbage Patch Sunglasses
📙 Language Learning Game Drops Hits 25 Million Users
🧑‍🏫 Nobody in Tech Works Harder Than a Public School Teacher (Shoutout Mom!)
💣 Was Quibi The Good Kind Of Startup Failure?
🚗 Why Is Everyone Building An Electric Pickup Truck?
---
💼 Jobs/Internships
New York
Los Angeles
San Francisco
Chicago
---
🎷 Fresh Finds
---
💯Thank You For Reading, See You Next Week!
---
What's up, my name is Evan Hiltunen! I am a recent finance grad from Indiana University and financial analyst @ Goldman Sachs. I have a strong passion for start-ups, finance, and technology, and I hope you find this newsletter informative!

I'd love your feedback - feel free to email me

at thee8newsletter@gmail.comwww.e8newsletter.com