Discover more from e8 Newsletter
Welcome to the e8 Newsletter. We cover a range of topics from business/start-up news, resources for entrepreneurs, job/internship postings, and interesting trends and follows!
Over 1,000 subscribers
🕶e8: Quibi Tried, But Not Enough! Apple Making Some Serious Moves! Kanye Here To Save The Day!
👋 Good Morning and Happy Sunday! Welcome to the e8 newsletter, a hand-picked collection of business and start-up news, resources for entrepreneurs, job/internship postings, and noteworthy trends that are happening this week! I hope you find this weekly newsletter informative and engaging!
~This week's edition is a bit longer than usual, so grab a cup of ☕️, sit back, and enjoy~
---
Business/Start-Up News
📺 Quibi Tried, But Not Enough! Have you ever used Quibi? My guess...probably not. Quibi is a subscription-based streaming platform designed to showcase short-form content (7-10 mins per episode) via your cell phone. Quibi ("Quick" + "Bites") was launched on April 6, 2020 in Los Angeles, CA, and although many initially hyped up the mobile native storytelling app, the company hasn't been gaining the traction it hoped to achieve. Currently, Quibi is on pace to have 2 million users (keep in mind that most of these users are on free trials), far below their targeted 7.2 million. Furthermore, according to a Wall Street Journal report, "daily downloads peaked at 379,000 on its April 6 launch day but didn't exceed 20,000 on any day in the first week of June."
So What Went Wrong?
Miscalculating the Risk of Launching During COVID-19

Quibi decided to proceed with the launch amidst the lockdown despite the main premise of the app being an on-the-go entertainment platform for when viewers are not at home

Quibi spent $100 million on advertising without any ability to cancel (that's why you probably see it everywhere: Super Bowl ad)
Solution: Instead of launching during COVID, they should have delayed the launch until schedules returned to some level of normalcy, and repurposed the non-refundable ad money to instead promote registration for a launch in the near-term future. 
Lack of Interactivity

Nothing differentiates Quibi's content from the rest of the SVOD (Subscription Video On Demand) market, begging the following question: how might that even be possible, especially considering most of their content is consumed passively
Solution: In order to retain users, companies must find a compelling yet interactive way to showcase the storytelling. Personally, I get antsy if I am just staring at my phone. I prefer the use of gestures and such to make navigation of the platform more sophisticated and engaging.
Quibi, You Are Not A Movie Service
Solution: Quibi should have directed more focus on creating a native interactive format, so that they wouldn't have to justify their price when compared to others like Netflix and more. Another possible improvement could've been made by investing more into existing IP (Intellectual Property) so that users could experience familiar content while adjusting to a new format.  
Ev's Take
Well, who really knows what's next for this company? All I can say is that having a majority of users still on a "free trial" is not conducive to growth. While some believe that Quibi could make a speedy comeback as countries emerge from lockdown, I really think they have a long road ahead, especially as the company has been unwisely investing its funds. As mentioned previously, perhaps instead of pouring money into advertising, Quibi should have invested in a broader array of library and content. This would've been ideal for testing what works best for mobile-native story formats. I think Quibi needs to enter into a phase of experimentation over these next few months, trying new solutions and tactics to try to engage users and increase retention by focusing on interactivity and premiere content.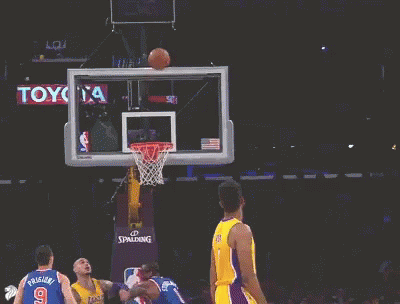 📱 Apple Making Some Serious Moves! For the first time ever, Apple hosted their WWDC keynote online! The fast-paced presentation consisted of twenty presenters, a tour around the Apple Park, and countless updates. You can watch it all here for FREE! I have to say, the video production was nothing short of superb! Let's take a look at some of my favorite features they announced this past week.
What They Announced
Ev's Take
While I could go on and on about Apple's new features announced, ain't nobody got time for dat! But with the ones highlighted above, I truly believe Apple is finally making a great leap in software and UI developments. I just switched back from my PC to OS and I am excited to see what's to come. I think Apple has finally listened to consumers about the lack of customization Mac software and iOS offer its users, and although it took longer than expected, Apple is known for their minute attention to detail. And, personally, the wait for extraordinary software is a far greater reward than immediately having anything subpar. While Apple is not the first to enter the space of wireless key operations (think: Tesla the Goat), I do think with the technology Apple offers, more partnerships between car manufacturers and Apple will be a standard moving forward.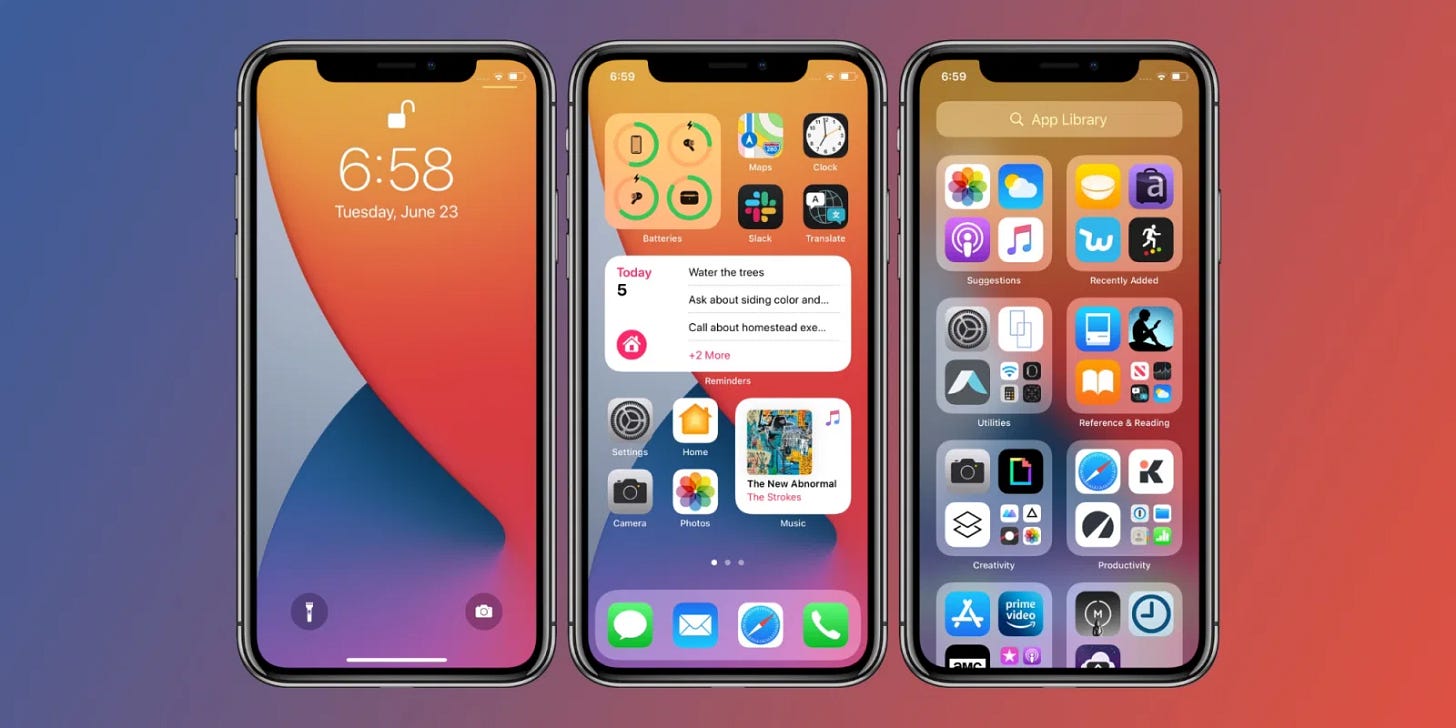 👕 Kanye Here To Save The Day! While The Gap brand has been failing to grow over the last few years, the retailer recently announced that it would be teaming with Kanye West's fashion brand Yeezy to create a new clothing line called "Yeezy Gap" (unfortunately, no shoes - could be a good thing as I couldn't imagine what Gap Yeezys would look like 🤣). The announcement Friday morning translated to a 36% soar in the stock. Gap had already been struggling to determine its identity, and the advent of coronavirus has only caused further detriment with sales plummeting by 43% in Gap's Q1, and the temporary closure of roughly 90% of their stores. Let's take a look at what is going down with this deal and what this could mean for Gap!
What We Know
*Did you know the sneaker side of Yeezy was valued at as much as $3 billion last year? This was reported by Bloomberg in April, citing a document from Bank of America.
Ev's Take
This is an interesting deal and something I personally would have never expected. The deal could bring the financial and creative boost that Gap really needs. Gap has had a rocky past few years with significant executive turnover, including three CEOs in six years. Gap is taking a leap of faith betting on Yeezys' celebrity/creative entrepreneurial spirit, rather than a typical designer.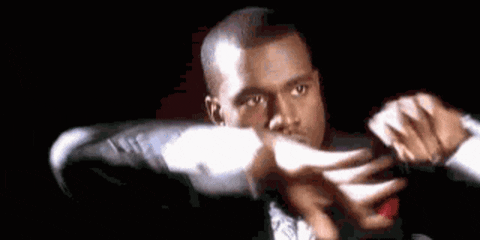 ---
👀Interesting Follows
💳 Karat Launches A Credit Card For Online Creators
☕ How A Coffee Startup Is Helping Independent Roasters Give Back During The Pandemic
🛒 See The Future Of Online Shopping. It Looks Nothing Like Amazon
🌆 Top 7 Startup Cities Keep Their Ranking In 2020 — But New Players Are On The Rise
🤓 Money Psychology Expert: Why The Smartest People Make Bad Decisions—Compared To Those With Average IQ
🤖 Creepy, Dancing Robot Dog Can Be Yours For $75,000
---
💼Jobs/Internships
New York
Los Angeles
San Francisco
Chicago
---
👏Recommendations
Music
Video
*Sponsorship Ad
MOORvision Network, co-founded by two 22-year-old filmmakers Ali-Han Ibragimov & Rashan Allen, is an innovative "Filmmakers Streaming Service" that's providing resources for creatives to receive job opportunities and casting calls, fully fund, package and distribute their projects independently while retaining complete ownership & creative control, and will allow the creatives to get paid based on their project's performance, similar to how music streaming services pay the artists. 
You can watch MOORvision's first feature film "Bompton Had a Dream" now on moorvision.com
---
🔥 Freebies
Need Another Check Over Your Resume? Rolespark also offers checklists, ebooks, and videos that can help you improve. If you're having trouble getting an interview, check out the resources!
---
💯Thank You For Reading, See You Next Week!
---
What's up, my name is Evan Hiltunen! I am a recent finance grad from Indiana University and financial analyst @ Goldman Sachs. I have a strong passion for start-ups, finance, and technology, and I hope you find this newsletter informative!

I'd love your feedback - feel free to email me at thee8newsletter@gmail.com

www.e8newsletter.com
---
e8 Newsletter Disclosure
e8 Newsletters reflect the opinions of only the authors who are associated persons of e8 Newsletter and do not reflect the views of The Goldman Sachs Group, Inc., or any of its subsidiaries or affiliates. They are meant for informational purposes only, are not intended to serve as a recommendation to buy or sell any security in a self-directed brokerage account or any other account, and are not an offer or sale of a security. They are also not research reports and are not intended to serve as the basis for any investment decision. Any third-party information provided therein does not reflect the views of The Goldman Sachs Group, Inc., or any of their subsidiaries or affiliates. All investments involve risk and the past performance of a security or financial product does not guarantee future results or returns. Keep in mind that while diversification may help spread risk, it does not assure a profit or protect against loss. There is always the potential of losing money when you invest in securities or other financial products. Investors should consider their investment objectives and risks carefully before investing. The price of a given security may increase or decrease based on market conditions and customers may lose money, including their original investment.