🕶e8: Sorry Boss, I'll Be Working From Home…Forever!
👋 Good Morning and Happy Sunday! Welcome to the e8 newsletter, a hand-picked collection of business and start-up news, resources for entrepreneurs, job/internship postings, and noteworthy trends that are happening this week! I hope you find this weekly newsletter informative and engaging!
---
Business/Start-Up News
🏠 Sorry Boss, I'll Be Working From Home…Forever! Imagine waking up to an email from your boss telling you that you're allowed to work from home permanently, even after the jobs start to resume and pandemic lockdown passes. Twitter, a social media giant with 166 million Monetizable Daily Active Users (mDAU) and revenues of $808 million in Q1 2020, became the first major tech giant to allow employees to continue working from home indefinitely. The company has been at the forefront of combating the fears of the virus as they were one of the first to encourage their employees to work from home early March, followed by Amazon, Microsoft, and Google.
This might be a good thing…
Twitter's head of human resources, Jennifer Christie, had told BuzzFeed News that, "People who were reticent to work remotely will find that they really thrive that way…Managers who didn't think they could manage teams that were remote will have a different perspective. I do think we won't go back." Here is probably why...
According to a two year Stanford study conducted by Nicholas Bloom, WFH employees work more true full-day (or longer) shifts as opposed to leaving early or arriving late multiple times a week. The study's employees also reported increased attention spans, stating they found it less distracting and easier to concentrate at home

Incredibly, motivation increased and employee attrition decreased by 50%, as many took shorter breaks, and took less time off
*Check out Nicholas Bloom's TedTalk in our Recommendations down below!
Moving Forward 
Seeing as most large tech companies are known for their extraordinary headquarters supplemented with health and fitness centers, beautiful interior and exterior designs, oh, and let's not forget about the kombucha, a permanent WFH situation could mean something unusual for the future of the industry. How so? Well, if other large tech companies follow the footsteps of Twitter in allowing their workforce to have the option to work remotely forever, this could affect the future hiring and talent that Silicon Valley depends upon.
Jack Dorsey, CEO (Twitter), announced that the company is unlikely to open their doors until September, and that business travel will be canceled until further notice

All in-person Twitter events have been canceled while the company reassesses its plans for 2021

Twitter upped their allowance for home supplies to $1,000 for all employees

Google has followed a similar direction, granting employees the day off on May 22nd to help alleviate burnout (Google plans to reopen its offices in July)

Facebook has also canceled all in-person events through June 2021 (plan on reopening offices in July)

Amazon has also extended its WFH policy until October, at the earliest
Although the near term future of work and office culture is unpredictable, I do believe companies have the ability to take action to figure out new incentives to keep employee morale high and motivated during these unprecedented and tragic times. I'm really curious to see if any other major tech players will replicate Twitter's new announcement, as well as future benefits and problems that arise from working remotely indefinitely.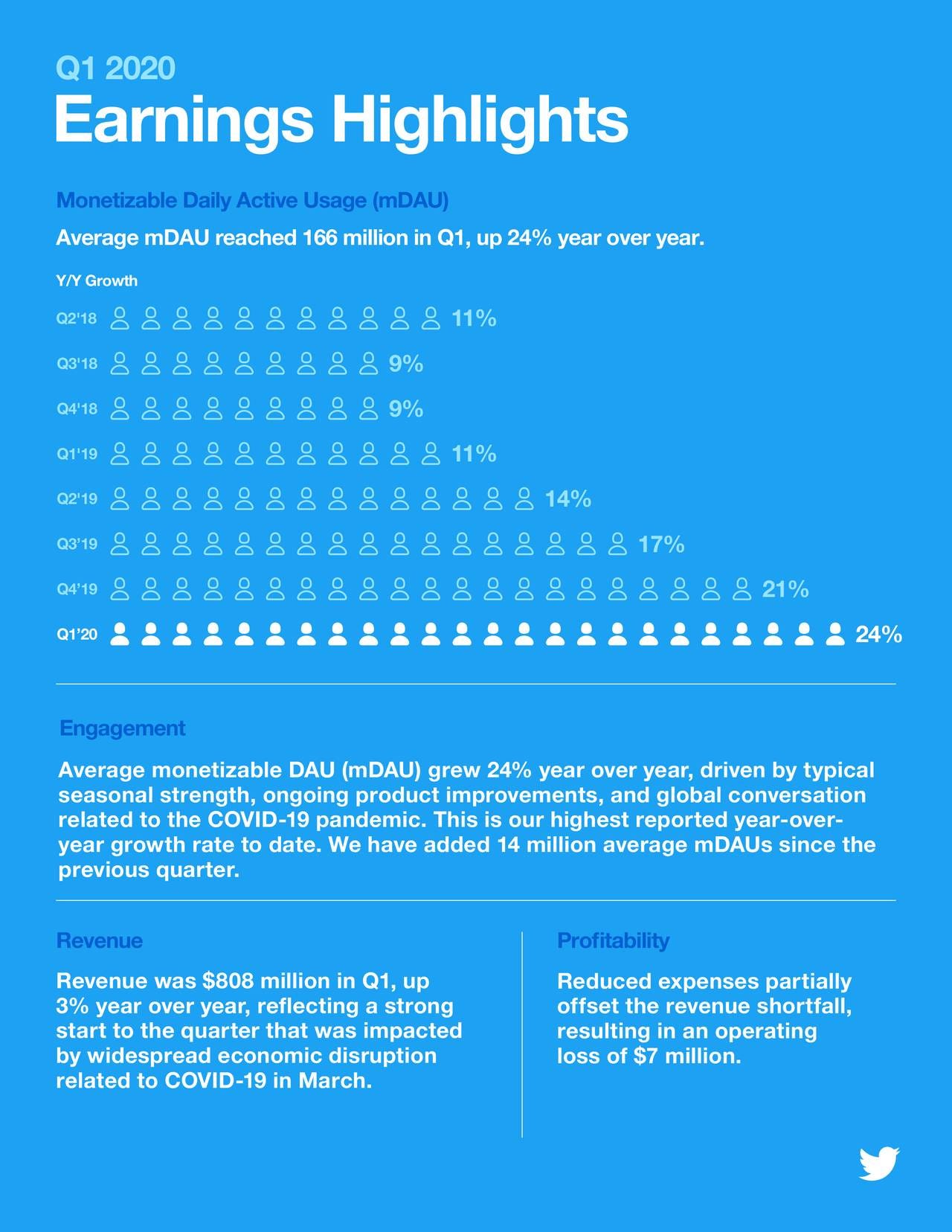 🍜 Meal Kits Create A New Appetit: As consumers have been stuck at home, many meal kit services are capitalizing on the culinary convenience of delivering pre-made quality food to your doorstep. Blue Apron, the pioneer of the industry, has seen shares rally over 98% this last quarter, while the S&P 500 fell 16.8%. Although the company is up for sale, CEO Linda Kolowski told CNN Business in an interview that the large surge in demand has led the company to search for more staff while evaluating "strategic options". As restrictions loosen up, Wall Street remains skeptical of the long-term growth and sustainability of the independent company. 
The Facts
Blue Apron has hired more than 300 people at their New Jersey and California fulfillment and distribution centers as demand surged 27% in the first three weeks in April

Blue Apron is currently in the process of opening a third warehouse in Texas this quarter to help cut costs and ultimately make operations more efficient while increasing quality as produce gets transported faster

Blue Apron comes in second in terms of market share in the Meal Kit Industry at 22%, as Hellofresh takes first at 28%, while Home Chef and Platted follow with 13% and 10%, respectively
Delivering the perfect balance of home-cooked meals and takeout, the meal kit service industry is now a $1.5 billion market and growing. There is no doubt that big players will want to snag a piece of the pie. Uber had offered to buy rival GrubHub in an all-stock purchase to help the company converse cash given its current market position. The deal would help the large players dominate the increasingly broader competition by creating the largest food delivery entity in terms of sales. All in all, as the restaurant experience is on pause, the convenience and quality might spark an appetite for meal kits as an appealing alternative, as many still refrain from eating out.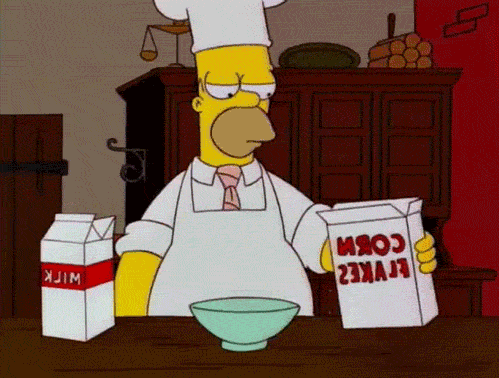 🚆 Transportation Industry Ain't Cruisin': As companies try to protect employees' health by allowing them to work from home, the transportation industry continues to combat daily changes. However, the challenges faced by automotive giants present new opportunities for startups to exploit, ranging from improving the logistics management of existing companies to developing their own autonomous freight systems. Better yet, start-ups could even create their own electric vehicles! Let's cruise through what's currently happening in the space...
The Bad 
While many traditional established automakers are coping despite the decline in demand for vehicles and shutdown of operations, Electric Vehicle startups are positioned far worse as most don't have the capital to idle for weeks, possibly months. Furthermore, even if they do manage to cling to life these next few months, who's to say they'll survive an entire recession? 
Rivian, the Michigan-based electric truck startup, had to postpone delivery for their R1T pickup to next year as their plant in Normal, Illinois has been on a standstill

NIO, often referred to as the "Tesla of China" seen shares plummet 27% last month as the Chinese government suspended all-electric vehicle subsidies, weakening demand
The Ugly
Car sharing services are expected to be impacted the most during COVID-19, as the car-sharing market is estimated to lose nearly 60% of its business for the remainder of 2020.
In April, rides were down 75% year-over-year, but Chief Executive Logan Green said Lyft saw moderate week-on-week growth in ride requests starting in mid-April

Lyft temporarily paused shared rides across all of its markets

New data from SuperFly shows Uber rides in the US have fallen by as much as 94%, a larger dip than the one disclosed by Uber in early March
And Now For The Good
 As COVID-19 drastically changes how businesses carry out operations, one thing is clear and it's that supply chains are more sensitive and complex than imagined. Many VCs have been poking around the Logistics and Trucking sectors as demand surges in delivering critical medical supplies to hospitals, stocking the shelves of grocery stores that are constantly sold out, and distributing a slew of online shipments to everyone binge-shopping at home. 
Nuvocargo raised $5.3 million seed round to help modernize door-to-door freight transportation between the U.S./Mexico 

DispatchTrack, a last-mile delivery platform, has closed a $144 million investment as the company surpassed 60 million deliveries this year
What Next
The coronavirus, compounded with the changes in consumer behavior which will likely outlast the pandemic itself, are translating into numerous uncertainties for the transportation industry. As such, I believe that greater attention will be drawn towards autonomous delivery vehicles (check out what Postmates is doing here), including drones, as the demand for a more efficient and contactless supply chain increases.  Even if we aren't speeding across freeways, we might soon be spotting more of these!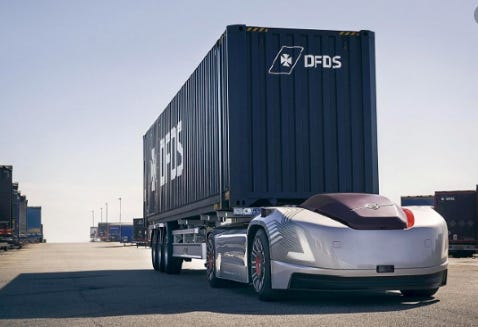 ---
👀Interesting Follows
❓ What Happens if the President Tests Positive for the Coronavirus?
💰 Facebook Acquires Giphy for $400 Million, But Sparks Antitrust Attention in Congress
🎮 Video Game Spending in the U.S. Surged Hitting a New Quarterly Record
🍕 Slice, the Custom Pizza Delivery Service, Raised $43 Million in Series C from KKR
📢 Loud Talking Could Leave COVID-19 in the Air for 14 Minutes!
🛋 How This Company Is Offering Automated Interior Design Advice to Customers
📡 COVD-19 Shows We Need Universal Basic Internet Now
---
💼Jobs/Internships
New York
Los Angeles
San Francisco
---
👏Recommendations
Music
Video
---
🔥 Freebies
Laid off recently in the tech space? Pelion offers a mentorship program where they connect you to someone in the field who can give you advice, help you practice for your next interview, or even just offer some emotional support. Easy to sign up, it's worth a shot!
Zoom over to Google Meets! Google Meets has decided to offer all of its premium services for free to all users through September 30th! This means you're able to video chat with up to 250 people in one call (great for graduations happening all over the country), as well as host live streams with up to 10,000 guests while being able to record and download your streams and calls all onto your Google Drive. Cya, Zoom!
Not Sure Where to Find Capital, Come Get Your Bread! Remote Demo Day is an opportunity to pitch your idea in front of thousands of potential investors, all for free.
---
💯Thank You For Reading, See You Next Week!
---
What's up, my name is Evan Hiltunen! I am a senior studying finance at Indiana University and incoming financial analyst @Goldman Sachs. I have a strong passion for start-ups, finance, and technology, and hope you find this newsletter informative!

I'd love your feedback - feel free to email me at thee8newsletter@gmail.com

www.e8newsletter.com
---
e8 Newsletter Disclosure
e8 Newsletters reflect the opinions of only the authors who are associated persons of e8 Newsletter and do not reflect the views of The Goldman Sachs Group, Inc., or any of its subsidiaries or affiliates. They are meant for informational purposes only, are not intended to serve as a recommendation to buy or sell any security in a self-directed brokerage account or any other account, and are not an offer or sale of a security. They are also not research reports and are not intended to serve as the basis for any investment decision. Any third-party information provided therein does not reflect the views of The Goldman Sachs Group, Inc., or any of their subsidiaries or affiliates. All investments involve risk and the past performance of a security or financial product does not guarantee future results or returns. Keep in mind that while diversification may help spread risk, it does not assure a profit or protect against loss. There is always the potential of losing money when you invest in securities or other financial products. Investors should consider their investment objectives and risks carefully before investing. The price of a given security may increase or decrease based on market conditions and customers may lose money, including their original investment.