🕶e8: Tick Tock For TikTok... Uber's Hangry To Take Over Food Delivery! Take Notes,This Is How You Adapt
👋 Good Morning and Happy Sunday! Welcome to the e8 newsletter, a hand-picked collection of business and start-up news, resources for entrepreneurs, job/internship postings, and noteworthy trends that are happening this week! I hope you find this weekly newsletter informative and engaging!
---
Business/Start-Up News
🚚 If You Want A Rainbow, You Gotta Put Up With The Rain. It's clear that Uber's been hangry - trying to enter into the food delivery space as consolidation is the key ingredient to maximizing profitability, at least in Uber's perspective. Just one month ago, Uber's plan to purchase Grubhub failed due to antitrust issues, but perhaps this was for the better. Uber recently acquired Postmates for an all-stock $2.65 billion deal expected to close in Q1 2021. Let's take a look at what Uber did right this time!
The Facts
Postmates raised more than $900 million from venture firms, including Founders Fund, Spark Capital, Tiger Global Management, and Uncork Capital

The startup's last round of $225 million came with a $2.4 billion valuation

Postmates' app will continue to run separately, but it'll be able to tap into a merchant and delivery network combined with Uber Eats

More restaurant options will be available for consumers with more efficient deliveries for drivers who pick up multiple orders at a time

Postmates has also partnered with e-commerce platforms Shopify and Square to allow their merchants to integrate delivery-as-a-service into their own brand stores
Ev's Take
Postmates and Uber could be the couple we never saw coming, but needed. First off, Uber's meal delivery division, Uber Eats, remains a disaster, reporting an EBITDA ("Earnings Before Interest Tax Depreciation, and Amortization") of -$313 million on revenues of roughly $820 million.  By buying out Postmates, Uber Eats will effectively eliminate a competitor and be titled the second-largest delivery service in the U.S. behind DoorDash. Furthermore, the integration behind the two technologies will allow opportunities for synergies to exist.  The deal should allow the companies to save $200 million in cost synergies within the next two years. In addition, Postmates will be able to leverage Uber's routing technology, expanding their TAM ("Total Addressable Market"), given Postmates' unique strong position in cities such as Los Angeles and favor among small- to medium-sized shops.
Furthermore, I think this is a great opportunity for Uber to begin building out autonomous delivery. Currently, Postmates has their "Serve Robot" which autonomously drives around Los Angeles. I'm curious to see which other key cities across the U.S. will permit Postmates and Uber to roll this out. 
All in all, I think this deal is a step in the right direction for Uber. COVID-19 has taken a toll on Uber's business with ride-hailing down 80%. UberEats has also taken a hit, but considering the rise in case numbers and subsequent need to order in for a while, food delivery services will likely help Uber's profits.
*Did you know that Apple's two-hour "courier delivery" service in the U.S. is carried out by Postmates?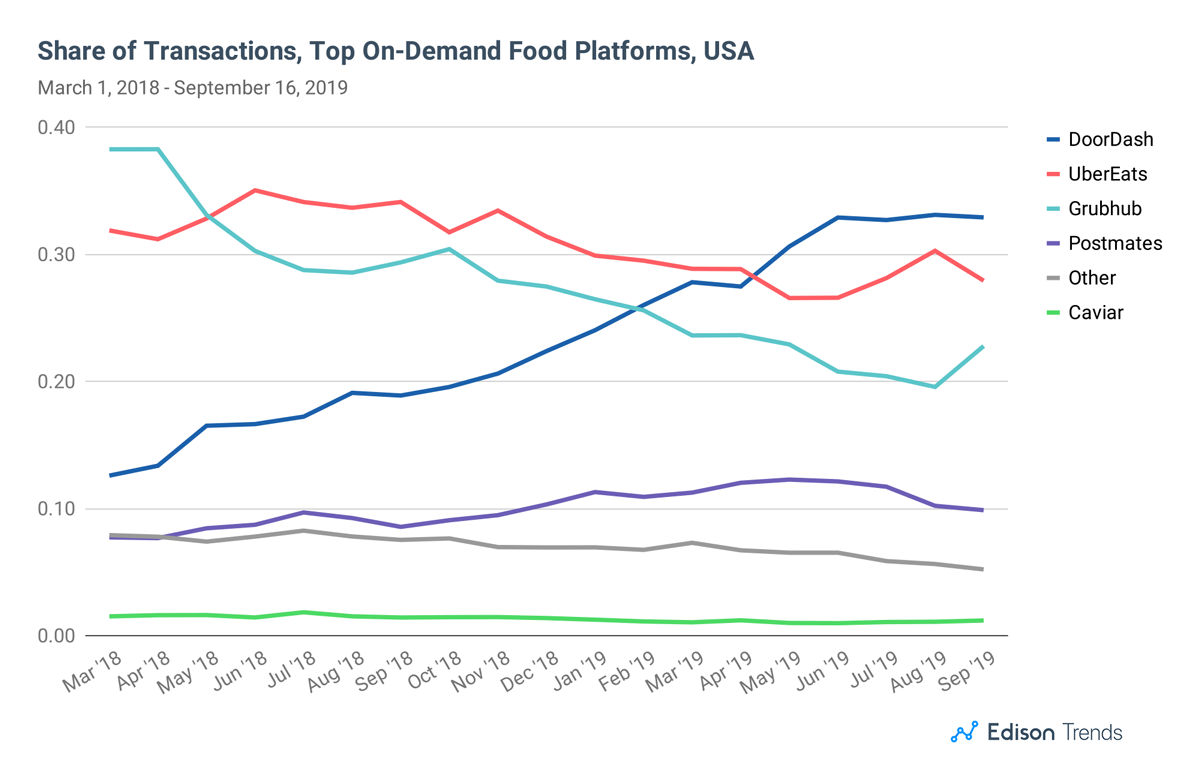 👏 Take Notes, This Is How You Adapt! In an ever-evolving world where companies have to deal with many uncertainties, it is crucial for brands to recognize how to stay connected with their consumers. Klook, a travel platform unicorn, saw its business model shrinking as people were required to quarantine and governments imposed travel restrictions all over the world. Fortunately for them, they knew that people would still need a way to relax while being locked up at home. They rolled out their "DIY Kits" for items such as bubble tea, macarons, candles, and many more to help keep the company financially afloat. In addition, for people who were still eager to see the world, Klook partnered with landmark sites worldwide via online virtual tours, amassing close to 660,000 views in its first two live-streamed experiences! Once regulations began easing up, Klook targeted hyperlocal activities as well as socially-distanced experiences for users.
The Facts
Before COVID-19, the startup, which crossed the $1 billion valuation mark back in 2018, was seeing 30 million monthly user sessions per month; by April, the figure shrank to 5 million

Socially-distanced experiences like adventure and outdoor activities are in high demand at the moment. Even before the pandemic, Klook was seeing an uptick in the category, recording over 250% year-on-year growth in booking 2019.

According to Klook's internal research data,  about 60% of the total number of searches in APAC and Europe have been related to domestic experiences, a signal that local interest for domestic experiences is on the rise
Ev's Take
Although I have never used Klook before, I think what they are doing amidst the pandemic is superb. Klook is paving the way for leisure activities in what we are starting to refer to as the "new normal". It's often the ones who don't accept and embrace new realities that get left behind. Klook on the other hand was able to distinguish competitive edges with their current business model and find ways to translate it into new business endeavors. All in all, there's a long and uncertain road ahead; however generally speaking, this is a lesson to all that businesses who seize new opportunities, constantly innovate and adapt, and remain committed to their core foundation will be better positioned to tackle new norms and navigate the future better!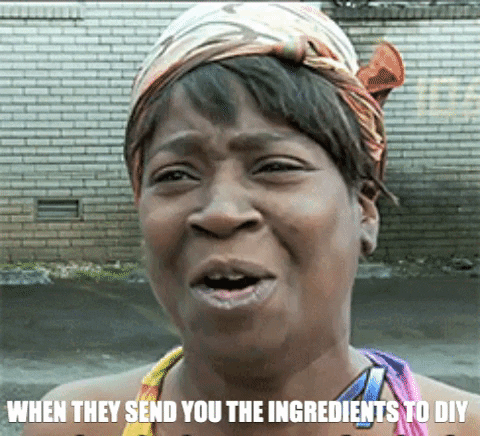 🚫 Tick Tock For TikTok! For the ones who don't live under a rock, I'm pretty sure many of you are aware of the security and privacy collection issues that TikTok is being scrutinized for, but for the ones who don't, here is a recap of what is really going on….
Overview
With over 800 million active users worldwide, TikTok has been the "Star of Lockdown". Over the course of the week, TikTok has been all over the news for acting not as a video-platform app, but rather as a "Chinese spyware" company that steals user data from devices and sends it to...you got it - China. TikTok is currently headquartered in Hong Kong and led by American Businessman Kevin Mayer, CEO of TikTok and COO of its parent Chinese company ByteDance. 
Last week, Secretary of State Mike Pompeo mentioned the possibility of banning the app in the United States. The most intense app bans happen at the network level, resulting in full blockage of communication between targeted servers and users in that country. India was the first to enforce such a ban, and countries like Australia are considering a similar approach.
With this possible ban in the near future, the economics behind the virtual app come into question. TikTok has been an industry-changing tool for artists and entrepreneurs to garner interest in their music, brands, and more. According to Sensor Tower, the U.S. generated $86.5 million in revenues via the platform in 2019 alone. 
What We Currently Know
Ev's Take
I personally never really use TikTok (not to mention, it probably kills some brain cells too). Besides the point, TikTok is a massive social media platform and with that inherently comes security breaches. Take a moment and consider your own interactions with Facebook and Google. How often do you mindlessly give consent to apps and websites to tap into your devices and gather data? 
The glaring issue with TikTok that I see arises from the sheer size of its audience. An audience of that scale affords opportunities for mass manipulation and disinformation which can be a serious harm to society and democracy. 
On the other hand, many creators rely heavily on this platform to support their hobbies and businesses. Several years ago when Vine was cancelled, the majority of creators with smaller audiences lost their followings. Some were able to adapt and transition to other platforms, but what about the creators that have already exhausted Instagram, Snapchat, and YouTube? 
All in all, enforcing a ban as opposed to voluntary deletion of the app raises questions with regards to violation of First Amendment rights. Though countries like India have already instituted the ban, the American Constitution may serve as an obstacle here.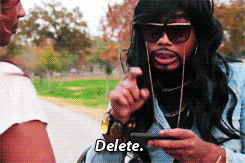 ---
👀Interesting Follows
💸 Holy Sheet: Apply Einstein's '8th Wonder Of The World' To Your Money In Google Sheets
📈 The Enormous Opportunity In Fintech
🔨 Why Delisting Chinese Companies Won't Be Easy
🏢 Luxury Buildings Will Never Be The Same, From Touchless Elevators To A Lot More Outdoor Space
🔭 We Are All Martians! Space Explorers Seek To Solve The Riddle Of Life On Mars
🌱 Cannabis Startups Drive Innovation In Agritech
---
💼Jobs/Internships
New York
Los Angeles
San Francisco
Chicago
---
👏Recommendations
Music
Video
---
🔥 Freebies
📈 Looking For A New UI To Track Your Stock Portfolio? Give paaid a shot! Easily track and visualize your investments with paaid's simple design! (In Beta so only Apple Users atm)
---
💯Thank You For Reading, See You Next Week!
---
What's up, my name is Evan Hiltunen! I am a recent finance grad from Indiana University and financial analyst @ Goldman Sachs. I have a strong passion for start-ups, finance, and technology, and I hope you find this newsletter informative!

I'd love your feedback - feel free to email me at thee8newsletter@gmail.com

www.e8newsletter.com