🕶e8: 🔥 Warranty… for anything? Cruisin With No Pedals Or Steering Wheel?
👋 Good Morning and Happy Sunday! Welcome to the e8 newsletter, a hand-picked collection of business and start-up news, resources for entrepreneurs, job/internship postings, and noteworthy trends that are happening this week! I hope you find this weekly newsletter informative and engaging!
---
Business/Start-Up News
🔥 Warranty… for anything? Crash! Boom! Your favorite pair of headphones just fell on the ground and now one ear cup doesn't make sound. Normally, you'd be sad, but then you remember you spent that extra $25 on the extended warranty! That is the kind of mentality Extend wants you to implement into your shopping experience. The company was able to secure $40M from Paypal and other investors, and are officially ready to challenge the common perception of extended warranties! Let's take a deeper dive!
The Facts
Levin — a repeat founder who has sold multiple other startups — added that today, the company touches more than $27 billion in warrantable gross merchandise value

Extend, which works with companies like Peloton, iRobot, ​Harman / JBL, Advance Auto Parts, Traeger Grills, BlendJet, SoClean, 1More, August Home, Balsam Hill, NewAir, Evolve Skateboards and some 150 others to build and handle extended warranties on their products, has raised $40 million in a Series B round of funding.

Extend has raised $56 million to date, and it's not disclosing valuation

Earlier this year, Clyde, a competitor to Extend, was able to secure $14M in Series A funding - another big step for the Extended Warranty Industry
Paypal lends a helping hand?
As Extend was setting up their scalability, they were able to land a gem partnership from Paypal. This plays harmoniously with their business model! Paypal has become a staple in online shopping as it partners with smaller vendors to provide shoppers with a "secure" way of completing their purchases. Extend is most likely already leveraging many of these established relationships to add their warranty plans to these vendors' merchandise.
Filing Claims? A.I. Gotchu
Extend has been making a big push to break the extended warranty stigma of tricky wording and claims taking an eternity to process. Institutions like Best Buy have made this extremely difficult with their poorly worded "Geek Squad Protection." Extend uses their chatbot "Kayley" to process and handle 98% of their claims, allowing for speedy processing since receipts and important information are all stored online. This A.I. processing technique is the driving force behind the Insurtech sector!
Conversion Rates? Yessir
Extended warranties have typically only been available for higher ticket items to provide consumers a "peace of mind" on their expensive purchases. In recent years, conglomerates such as Amazon have started offering these warranty plans after seeing a purchase rate go up on a product just because the warranty was offered. Extend wants to make this conversion possible for smaller vendors and their statistics can back it up: Levin stated "the 100+ merchants using Extend's platform typically see 12 to 14 percent conversion rates, with some even enjoying rates as high as 30 percent." These are incredible figures as traditional retailers only experience a 4 to 5 percent conversion even with the warranty provided.
Ev's Take
Wowowow! Extend has been killing it and is definitely on the road to success. I think that the Paypal partnership is going to be their main sail. Seeing as Paypal has prospected moving into the extended warranty space, this is their ticket in, and things are already moving at a hot pace! "Merchants of all sizes can benefit from extended warranties, but implementing and maintaining them has been too complex for many businesses," said ​Jay Ganatra, Partner at PayPal Ventures​, in a statement. "Extend shares PayPal's commitment to providing merchants with easy to use tools that help them better connect with and support their customers." On top of that, the Extend team has seriously improved the end-user experience through its use of their conversational chatbot. There is so much potential with Extend, and I'm excited to finally have a solution for the hassle of going through traditional warranty one experiences.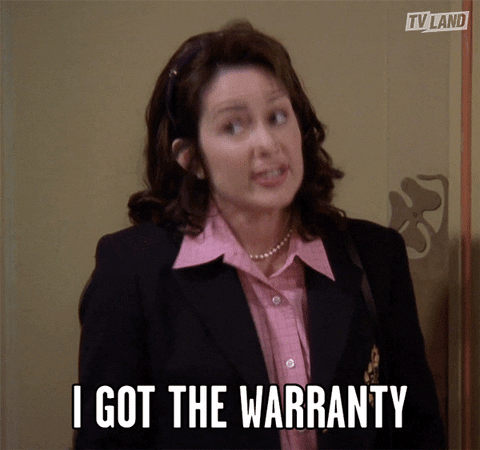 🛺 Cruisin With No Pedals Or Steering Wheel? Ever see those videos with the sleeping Tesla drivers? Well, now imagine seeing a car with nobody inside it. That would be pretty weird, huh? Well, get used to it because by 2040 there will be 33 million autonomous vehicles sold each year. Research from IHS Markit shows that in roughly 20 years, more than 30 million self-driving vehicles will be sold annually. And just this past week we saw General Motors receive a permit to test their self-driving car startup Cruise in California. Autonomous driving has been moving fast so let's take a look closer at who's been gaining the most traction! 
The Facts
Cruise is the fifth company to be given permission from the Department of Motor Vehicles to test driverless cars 
Waymo, Zoox, Nuro, and Autox being the others

Cruise will be allowed to test five autonomous vehicles without a driver behind the wheel on specified streets within San Francisco

They ain't cruisin too fast - they're only to be tested on roads not exceeding 30 mile per hour speed limits

Recently, Google's self-driving project Waymo opened its driverless ride-hailing services to the public in Phoenix
Ev's Take
As a car enthusiast, the idea of driverless cars sounds awesome. Even though the vehicles will likely present new regulation issues, as well as technology and hacking issues, the achievements of companies like General Motors and Google are without a doubt a huge milestone in the automobile industry. I commend these companies for making the leap to help and developing an easily accessible medium wherein you simply have to order the car from the app, hop in, voice a destination ,and sit back until you arrive safely at your destination. The potential for this market is incredible. Intel believes the autonomous vehicle space will create a  "passenger economy" that will be worth $7 trillion by 2050. In my eyes, this only happens with consumer adoption, so let's just hope our country is more receptive to the changes arriving with the advances in this market than it's proven to be in other social areas.
While ambitions are high, oftentimes lots of headwinds such as regulations, tech issues, and more in that area that make it difficult for these startups to see the initial rapid acceleration they anticipate. Just check out what happened in 2019 - Cruise had a plan to launch a public self-driving taxi, but did not succeed due to tech issues in identifying whether objects in the road were in motion (Reuters). Despite this, I fully expect to see eventual success with autonomous vehicles as progress still seems so premature. 
I've also been monitoring Waymo which has plans beyond just a self-driving taxi service. Their ultimate goal is to take over the commercial fleet side of the business. In fact, they recently started deploying their self-driving minivans to gain insight on street conditions, local areas, and the environments in New Mexico and Texas. Additionally, back in 2018 the company reached a deal with Jaguar Land Rover to purchase 20,000 I-Paces that were converted into self-driving taxis for their commercial-ride hailing services which started this year.
Overall I'll be keeping a close eye with the two companies, and I'm excited to see the progression of the space develop as we start to see more and more companies tap in.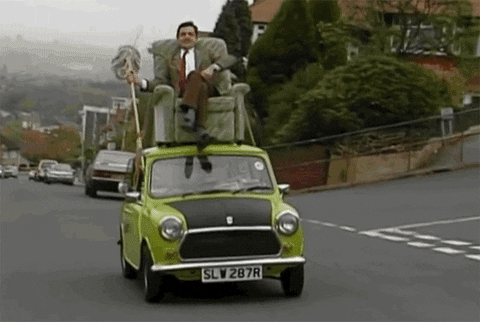 ---
👀 Interesting Follows 
🛍️ US Retail Sales Grow For 5th Month In A Row
📱Forget 5G: MagSafe Could Be The Biggest Reason To Buy An iPhone 12
🎭 How Fraudsters Dupe The Art World
🕶️ Sony's $5,000 3D Display (Probably) Isn't For You
🎥 You Can Now Rent A Private AMC Theater For Just $99
---
💼 Jobs/Internships
New York
Los Angeles
San Francisco
Chicago
---
🎷 Fresh Finds
---
💯Thank You For Reading, See You Next Week!
---
What's up, my name is Evan Hiltunen! I am a recent finance grad from Indiana University and financial analyst @ Goldman Sachs. I have a strong passion for start-ups, finance, and technology, and I hope you find this newsletter informative!

I'd love your feedback - feel free to email me at thee8newsletter@gmail.com

www.e8newsletter.com