Yum yum, eating at home is a fun rite?
👋 Good Morning and Happy Sunday! Welcome to the e8 newsletter, a hand-picked collection of business and start-up news, resources for entrepreneurs, job/internship postings, and noteworthy trends that are happening this week! I hope you find this weekly newsletter informative and engaging!
---
Business/Start-Up News
🍲 Yum yum, eating at home is a fun rite?
It's another day at the office (home). You're tired and even though your new hobby during quarantine was cooking new meals, you're taking the night off. Plans? Simple - you're microwaving your favorite chef-prepared meal and curling up on the couch to binge Emily in Paris. Ready-to-go meals and meal kits have been one of the few industries that experienced growth during 2020 when eating at home basically became the only option. Nestlé is one of those big players always looking to capitalize on an emerging space, and this past Friday inked a $1.5 billion deal with Freshly, the leading player in the space. Let's dive deeper and see what they are really cooking up behind the scenes…
The Facts
The deal values Freshly at $950 million, with potential earnings up to $550 million, contingent on the successful growth of the business. This transaction was signed and closed on October 30, 2020

In 2017, Freshly held a Series C round of funding raising $77 million in total. Nestlé USA led the round, with participation from previous investors including Highland Capital Partners, Insight Venture Partners, and White Star Capital. And, in case you heard "Nestlé" and thought, "Chocolate? An odd fit with a health food startup," keep in mind that the company actually operates 2,000 food and beverage brands

According to Nestlé's press release, Freshly is now shipping more than 1 million meals per week across 48 states, with forecasted sales of $430 million for 2020
Ev's Take
This summer, Uber Technologies Inc. said it would buy its UberEats rival, Postmates Inc., for $2.65 billion, a move the ride-hailing operator sees as helping it better compete in the restaurant and grocery delivery market. However, a month before the proposed purchase, Grubhub Inc. agreed to join forces with Europe's Just Eat Takeaway.com.
In an increasingly crowded space with high overhead costs and low profit margins, few are willing to keep pouring money into a business that can hardly reach a profit. While the pandemic has allowed for a limited boost and increased sales in the emerging market, Blue Apron, which IPO-ed in 2017, finally reported their first quarterly profits in July. So what's next? It only makes sense for more dominant companies to start looking into expanding their investment horizons. Uber Technologies Inc. over the summer acquired their UberEats rival Postmates to help better position themselves in an increasing demand for consumer staple delivery. (groceries, food drinks, etc)
Simply put, in order for this emerging market to start turning a profit, invest more in R&D, scale, and increase efficiency, large companies will have to step in with their resources and capital.
I have never bought any meal prep services myself; however, I can see how they're appealing. What turns me off is the fact that each meal cost anywhere from 10-14 dollars a piece and it's still microwaveable food (yes, I know it's all prepared by chefs with fresh ingredients, blah blah blah). I'd rather just go to Chipotle lol.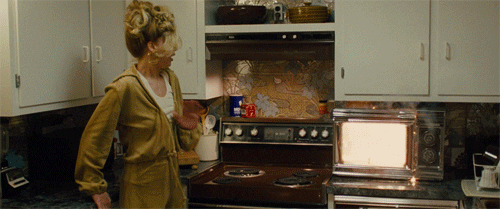 🛍️ b8ta is Betting Big on Experiential Retail
I don't know if I'd ever pull the trigger on buying an electric skateboard online… but after messing around with it in a b8ta store, I might actually consider it! For those who are unfamiliar, b8ta is a San Francisco startup aimed at bringing high-tech product testing to consumers in-store. This past week b8ta made headlines with their recent acquisition of Re:store, another direct-to-consumer business focused on retail/lifestyle products backed by Sequoia and SPC. b8ta is betting big on the return to in-person shopping, even though pandemic cases are peaking yet again. Let's dig into just why they're investing big in this experience.
The Facts
Re:store raised $1.7M in pre-seed funding led by Sequoia and SPC

Re:store quickly become a go-to experiential retail partner for famous Instagram brands such as H&M's & Other Stories, Nasty Gal, and Storets, as well as a multitude of DTC startups

b8ta leads the largest experiential retail footprint in the world, with some two dozen outlets across the United States, Dubai, and Japan

To date, b8ta's retail footprint has seen over 50 million product engagements and launched more than 1,000 brands

The Re:store acquisition included a cash, equity, and contingent consideration offering, allowing Re:store to maintain licensing rights while handing off the business dealings to b8ta

b8ta has raised over $88.5 million in funding and is partly owned by Macy's, Inc., and an additional $50 million in Series C funding by Evolution Ventures, and backing from a few others.
Ev's Take
b8ta was the store my nerdy ass friends and I would visit in high school to seek out the newest tech products, so it's awesome to see it now doing big things. The store itself is truly a remarkable experience - you step in and feel like you've been transported to the year 2040. While, yes, retail is definitely transitioning online, I'm a huge advocate of experience-oriented retail. This is especially critical when dealing with products that require that initial hands-on try. T The company has said it hopes to double its in-store traffic numbers from 2019 to more than 3 million shoppers.
Pop-up shops have been slowly creeping more into our society since the early 2000s. b8ta is doing a phenomenal job in creating their own in-store experience. In 2019, they also partnered with True Kids Brand (a.k.a Toys R Us intellectual property) in a 50-50 joint venture with plans to showcase products that perhaps missed the market when the retailer collapsed into bankruptcy. Fast forward to present day, they recently announced a new partnership with Dicks Sporting Goods to help bring their CALIA by Carrie Underwood pop-up to three cities over the Halloween weekend.
b8ta knows they are not winning on the retail front with just their own fleet of stores; they have included PaaS (Platform-as-a-Service) into their business model to create a sustainable future for their own company as well as other brands that would never traditionally see a retail setting.
Note: Check out this interesting report on some retail market trends from 2019!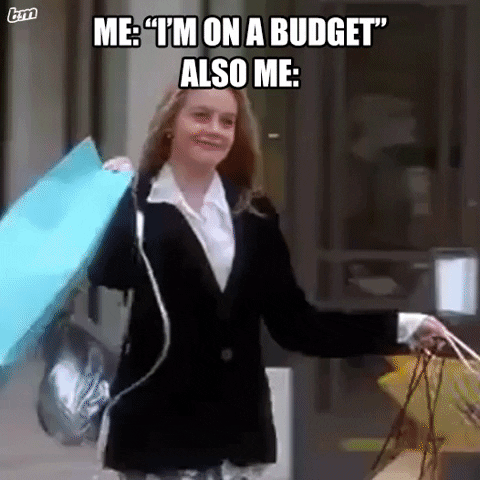 ---
👀 Interesting Follows
☕ Inspire Brands To Buy Dunkin' Brands Group For $11.3 Billion Including Debt
🏎️ Car Dealers Enjoy Record Profits, While New-Car Shortage Lasts
🚘 Electric Vehicle Start-Up Fisker Surges 13% In NYSE Debut
📺Sony Is Reportedly Close To Buying Crunchyroll For Nearly $1 Billion
🛥️ This Electric, Self-Driving, Smart Ferry Is The Tesla Of Public Transport Boats!
🔎Apple Added A Secret Button To Your iPhone, And You May Not Have Even Noticed
---
💼 Jobs/Internships
New York
Los Angeles
Software Engineer Intern (Gov cloud) - (Salesforce)

Software Engineer Intern (EA)

Quantitative Analysis, Summer Analyst (Citi)
San Francisco
Chicago
---
🎷 Fresh Finds
---
💯Thank You For Reading, See You Next Week!
---
What's up, my name is Evan Hiltunen! I am a recent finance grad from Indiana University and financial analyst @ Goldman Sachs. I have a strong passion for start-ups, finance, and technology, and I hope you find this newsletter informative!

I'd love your feedback - feel free to email me at thee8newsletter@gmail.com

www.e8newsletter.com