🕶e8: Spotify or Nothing! What Will New College Life Look Like? THE Tech Shaping Our Future
👋 Good Morning and Happy Sunday! Welcome to the e8 newsletter, a hand-picked collection of business and start-up news, resources for entrepreneurs, job/internship postings, and noteworthy trends that are happening this week! I hope you find this weekly newsletter informative and engaging!
---
Business/Start-Up News
🎙️Spotify or Nothing! With an increase in the audio leisure market, podcasting has sparked incredible popularity, accounting for nearly 100 million listeners per week, with over 850,000 active podcasts. This past Tuesday, Spotify shocked the podcast community by bringing Joe Rogan's successful "Joe Rogan Experience" exclusively to its platform this September for three years in a deal worth well over $100 million. This doesn't come as much of a shock as Spotify endeavors to become your all-in-one audio entertainment platform. The deal pushes industry standards, not only because Joe has already been wildly successful without the offer, but also because it offers him greater creative freedom to try projects he might not have attempted without the financial security and Youtube's policy and guidelines. Let's explore why Spotify's move could change the future of podcasting forever.
Spotify
Don't worry guys - Joe's show will still produce the video aspect of the podcast as Spotify is testing video features to the platform. These new developments will likely aid in swaying other podcasters into making the switch 

For the ones mixed up, Spotify does not own the IP of Joe Rogan's show; therefore, they have no creative say.  Rather, the licensing deal simply means JRE must be distributed on their platform, and after the three years, Joe can decide either to leave with all his content or to crank up that deal

Spotify acquired Gimlet Media for $195 million, Parcast for $55 million, Anchor for $154 million, and The Finger for $196 million in an effort to become the world's complete listening platform, not just music...now that's a lot of money! 
Joe Rogan Experience
Joe's podcast generated over $30M in the last year, collecting over eight million subscribers. Spotify must have incentivized our guy with some generational wealth. Not bad Joe, not bad

Last year, Rogan announced that on average his show was being downloaded about 190 million times per month 

By September 1st, all of Rogan's previous podcasts will be available on the platform, and beginning January 1st, 2021 the show will begin exclusively streaming on Spotify
Ev's Take
Spotify is doing everything right - investing in top-tier talent and brands, implementing State of the Art personalized AI algorithms "BaRT", and creating strategic partnerships with big-name brands, such as Microsoft and Discord. Considering Joe Rogan's name is practically synonymous with podcasting, Spotify essentially bought popularity with the purchase of JRE. The fact that he'd never previously been affiliated with any specific media organization could also mean that the brand recognition will translate to Spotify. It's pure genius on both ends. 
Moving forward, the podcast landscape will have to obey the market trend of signing big talent to a single media entity, as has been seen with musicians, television shows, and gamers in recent years. Who's next? Alexandra Cooper ("Call Her Daddy")? Logan Paul (YouTube)? One concern might leave us wondering what's next for the indie podcast developers. Is signing with a single media giant a career death sentence after all?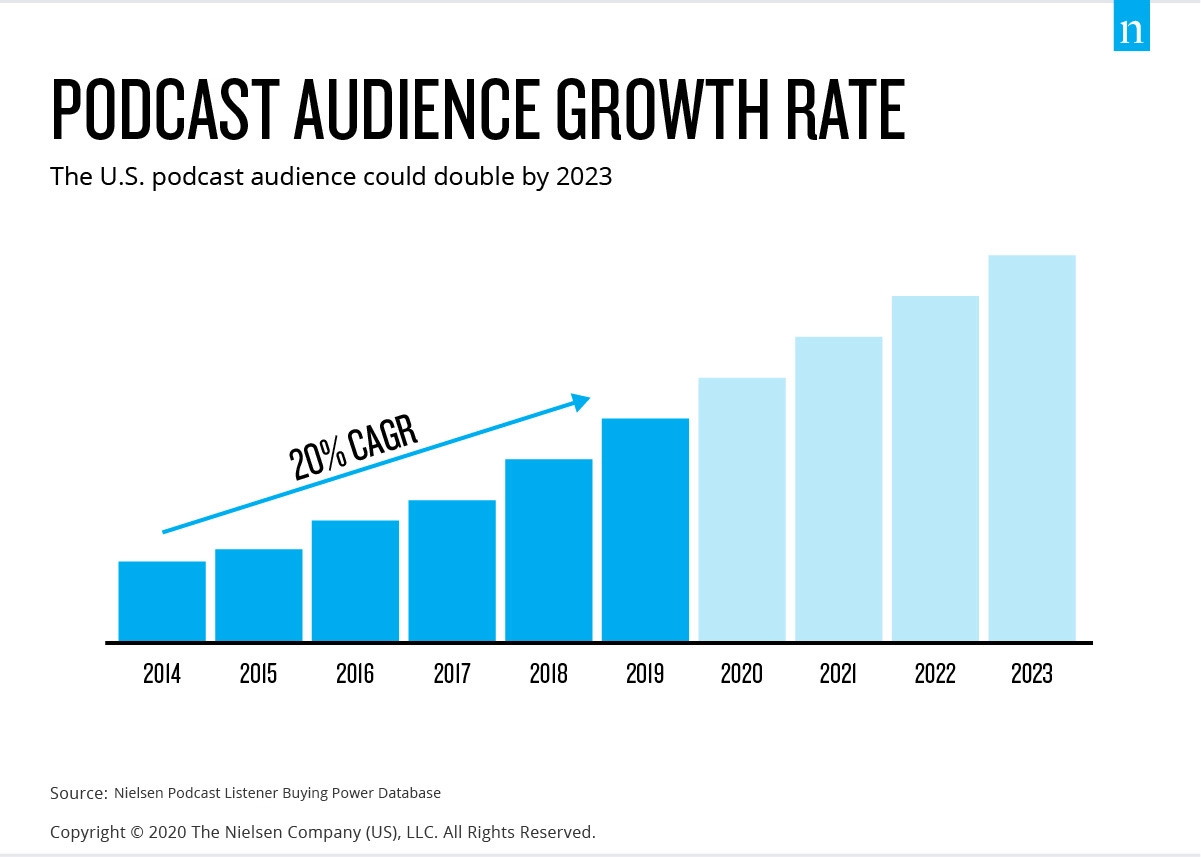 📚Will You See Your Squad At The Quad Next Fall? Going to college is all about experience right? Forging lifelong friendships, delving into classes you finally enjoy, and a time filled with adventurous and challenging, yet rewarding choices. I can't imagine going back to college and having it be any different, let alone being greeted at a party by Brad and Chad with their N95 masks asking, "Who do you know here?" This past week, the Centers for Disease Control and Prevention issued new guidelines for colleges as many prepare for the upcoming semester and the return of the 19.9 million students enrolled in the U.S. college system this year. While these guidelines don't specifically state whether colleges should stick to in-person or online classes, they will be used to help reduce the spread and promote a healthy work environment. 
For the ones eager to get back on campus, things will unfortunately not be the same. Classroom layouts will be modified, grab-and-go meal options will replace dining halls, and large school events will be subject to cancellation. Furthermore, the CDC recommended that these universities ensure they have the means to test students and employers for the virus. Currently, the University of California San Diego is testing a pilot program with the current 5,000 students living on campus. But what about smaller private schools with less funding? 
The Facts 
The guidelines encourage telework "for as many faculty and staff as possible" 

Some schools have decided to change their academic school year schedule altogether. In an attempt to lessen the population's likelihood of being heavily affected by a second wave, Notre Dame will be starting their fall classes early 

Schools are also planning on canceling Fall Break, a time where students typically enjoy traveling
Ev's Take
Having recently graduated from Indiana University (Go Hoosiers!), and now having had the opportunity to reflect on the best time of my life, I realize that most of my great memories could be attributed to physical experiences. In-person opportunities such as being involved with campus startups (Shoutout: Track My Route and FRAP) have served as pivotal moments in the development of my young professional career. With colleges attracting bright talent from all over the globe, surrounding college towns have become hubs for fostering entrepreneurship and innovation, and serve as the homes for many of the world's leading companies today. Whether students elect to stay home or return to their college towns in the wake of a "new" college life, I believe that in the short-term we will witness stagnancy in the number of startups being created each year, and can expect a general decline in innovation, contrary to what we've experienced over the last decade. Sure, it's possible to complete sets of tasks at home and communicate through mediums such as Slack, but creating and innovating over distance is another beast, to say the least.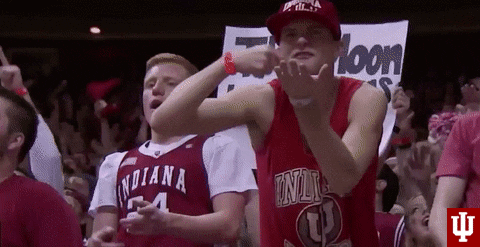 🤖 THE Technology That Will Shape Our Future! Have you ever heard of the term API? Most might say no, but we definitely use it pretty frequently, and on a daily basis.  From Uber to most postal services, nearly every company uses these sophisticated "Application Programming Interfaces" to handle requests and execute data computation efficiently. So why are they so important?
In the past decade, the rise of automation has become increasingly popular because, let's be frank, who doesn't appreciate less work? Although automation is extremely helpful, the software isn't cheap. Many smaller businesses would much rather handle operations through an external API company rather than shell out the big bucks to make one in house. This demand and utilization of an outside API has increased attractiveness for API startups looking to secure major funding and market share positions in their respective industries. Let's take a look at what's been going on this past month! 
May 5, 2020: Treasury Prime raised $9M to bring its banking APIs to market. The banking world is still very much behind the times, something that Treasury Prime wants to change. In short, the startup's API helps automate banking tasks, which will help institutions make faster transitions into the digital age

May 13, 2020: FalconX raised $17M to power its crypto trading service 

May 21, 2020: Skyflow raised $7.5M to build its privacy API business
Ev's Take
Although many of us are unfamiliar with API's, there's no doubt that this technology will impact the future of work efficiency and possibly become essential for business success. API startups haven't raised exponential capital and are nowhere near unicorn status; therefore, there remain numerous undiscovered opportunities for these companies to flourish.
I wonder, will video chat customer service be a new market trend utilized by businesses or will traditional phone and text support still reign supreme? With traditional keyboard and logging roles diminishing, the demand for automation has only increased, forcing companies to not only immediately become more flexible and rapid with responses, but to remain dynamic in their ability to grow and change considering how easy APIs are to integrate. Although the future of back role office positions looks slim to none, the need for advanced and efficient software will ultimately drive the workforce devoted to software engineering and data!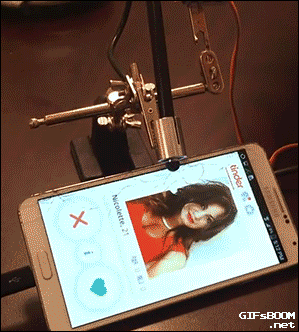 ---
👀Interesting Follows
🏠 Following Last Weeks Newsletter, Facebook Is The Newest Tech Giant Allowing Employers To Work Home Indefinitely
🧑‍⚖️ "Call Her Daddy", more like "Call Her Lawyer"
🚀 NASA & Space X are set to Launch Their Astronauts in Space Next Week
✅ 3 Qualities (and 2 bonus traits) of Top Banking and Finance execs
📓 How an Inmate Serving for Murder Made a Huge Mathematical Discovery
⛺ Want to Build a Fort at home, IKEA Shows Us How!
🐦 Twitter is Testing a New Feature Allowing Users to Determine Who Can Reply to their Tweets
---
💼Jobs/Internships
New York
Los Angeles
San Francisco
Chicago
Content Writing Intern (Uptake)
---
👏Recommendations
Music
Video
---
🔥 Freebies
🃏Missing The Boys A Little Extra? Check out Lipoker, poker online via desktop and mobile browsers. Play games without having to download or sign up for anything, simply share the link and start dealing. Developers have mentioned that their next version will include Venmo payout integration.
📝 Missing The Magic Touch? ResumeWorded Comes In Clutch! Simply upload your resume and let their powerful AI software analyze your resume and provide feedback based on a score of areas of improvement. After all, your resume should be clear, summarizing your accomplishments and skills, and highlighting relevant experience.
---
💯Thank You For Reading, See You Next Week!
---
What's up, my name is Evan Hiltunen! I am recent finance grad from Indiana University and incoming financial analyst @Goldman Sachs. I have a strong passion for start-ups, finance, and technology, and I hope you find this newsletter informative!

I'd love your feedback - feel free to email me at thee8newsletter@gmail.com

www.e8newsletter.com
---
e8 Newsletter Disclosure
e8 Newsletters reflect the opinions of only the authors who are associated persons of e8 Newsletter and do not reflect the views of The Goldman Sachs Group, Inc., or any of its subsidiaries or affiliates. They are meant for informational purposes only, are not intended to serve as a recommendation to buy or sell any security in a self-directed brokerage account or any other account, and are not an offer or sale of a security. They are also not research reports and are not intended to serve as the basis for any investment decision. Any third-party information provided therein does not reflect the views of The Goldman Sachs Group, Inc., or any of their subsidiaries or affiliates. All investments involve risk and the past performance of a security or financial product does not guarantee future results or returns. Keep in mind that while diversification may help spread risk, it does not assure a profit or protect against loss. There is always the potential of losing money when you invest in securities or other financial products. Investors should consider their investment objectives and risks carefully before investing. The price of a given security may increase or decrease based on market conditions and customers may lose money, including their original investment.